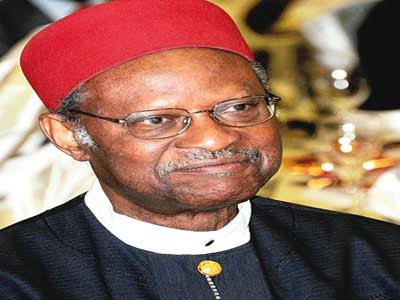 By Immanuel James Ibe-Anyanwu
When the German philosopher, Friedrich Nietzsche, said that "man is something to be surpassed", he was speaking of man's potential to reach beyond himself, subdue limitations, and find glory. He was talking of achievement as the central element of human civilization—from the defeat of deadly epidemics to the invention of the jet engine, achievement is what gives meaning to human life. It is what sets man apart from other animals: that capacity to dream up purpose higher than food and procreation, and live it. In setting March 24 aside as the International Day for Achievers, the world recognizes the urgency in normalizing the culture of higher pursuit, conquest, and example. This day, we take a moment to appreciate men and women whose imagination and work ethic have shaped human progress.
It is on this note that the 100 Anambra Achievers' team congratulates trailblazers in Anambra State and Igboland at large. The team has been working hard in recent times to mobilize gratitude and honour for 100 remarkable achievers from the state, achievers breaking new grounds in the world's work in different departments. An illustrious Igbo State, Anambra has produced leadership in many key endeavors, from Olaudah Equiano, the slave who cut his way to historical relevance, to Odimegwu Ojukwu, Chinua Achebe, Dora Akunyili, Chimamanda Adichie, and many others. As the Igbo nation more than ever manifests need for innovative leadership and service, it becomes imperative to develop a culture that makes achievement attractive. That culture begins with celebrating those with positive milestones and leveraging our individual and collective talent for growth.
Culture is what defines a people's destiny. It determines what they consider important above other things, how they think, and what they make of life in general. What they consider worthy, and how they construct human purpose and meaning. Contrary to popular narrative, the Igbo culture privileges hard work, honour, conquest, and attendant glory. There has been a blatant subversion of this philosophy since the economic hardship of the civil war occasioned a resort to materialism and quick money. The silence, if not connivance, of cultural and media gatekeepers has normalized such aberrations, but time has come for a push back. Societies are galvanized by a collective character of honest achievement, and Ndigbo must reclaim their ethic.
That ethic led a people to manufacture war equipment from scrap metal, build fighter jets from improvised materials, and reinvent themselves with mere 20 pounds each in 1970, only to surpass ethnic rivals who had official head-start. We burst into reckoning with energy drawn from a culture of achievement. While that spirit cannot be denied in the present, part of its essence has, for too long, been a casualty of social disruptions that cannot inspire a generation to conquer their space in the things that matter. But a chance beckons to reinstate what the locusts have eaten.
In the light of today's commemoration, appreciation must go to those currently blazing the trail and inspiring emulation. Dr Onyechi Ikpeazu, the legal torchbearer that exacted justice for then Governor Peter Obi whose mandate was stolen—disrupting the electoral system as we have it today. Dr Oby Ezekwesili, former World Bank Vice-President and Minister of Education, has remained a constant irritation to unproductive power. As Central Bank Governor, Professor Chukwuma Soludo led a banking consolidation that changed the history of banking in Nigeria. Innoson Motors is the brainchild of Innocent Chukwuma, the first black man to own a vehicle manufacturing plant. While Dr Ernest Azudialu-Obiejesi's Nestoil is shifting paradigms in the energy sector—just like Sir Emeka Okwuosa's Oilserv Limited, Lady Stella Okoli is keeping the nation healthy with Emzor Pharmaceuticals.
We have Pete Edochie's footprints all over Nollywood and broadcasting, and Chika Okpala, a.k.a. Zebrudaya, as the godfather of Nigerian comedy. Mary Onyali and Mikel Obi are inspiring a generation in sports, while Phyno, P-Square, and Flavour are keeping them entertained. Osita Osadebe showed the world that music is capable of both entertainment and philosophy. In transportation, we have, among others, Chief Godwin Okeke's GUO Motors, and Vincent Obianodo's Young Shall Grow Motors. We have Ndidi Nwuneli in Sahel Capital, LEAP Africa, and AACE Foods. Chief Emeka Anyaoku turned the Commonwealth of Nations into a rebranding instrument for the black race. Prof. Emeritus P.N Okeke is one of those holding our notability in science. In all walks of life, Ndi Anambra have established presence changing the landscape. We should be proud; we should also ensure to mentor this tradition of achievement into the youth of Igboland.
The Igbo have been dubbed the hope and future of Africa. Never mind our limitations and the dents, the energy survives, and those who have come to symbolize it should be appreciated to point the youth to the direction leading to honour and glory. The team in charge of the 100 Anambra Achievers initiative is poised to illuminate the obscurity of honest achievement and inspire the youth to follow suit. We are proud of individuals making Anambra proud through personal actualizations that positively shift the fortunes of the people. We are proud of those making Ndigbo proud in a diversity of immortal service that expands the vista of our civilization. We are proud of all our people surpassing themselves as Friedrich Nietzsche urged humanity, those who, by creating value bigger than themselves, have stopped mortality from eventually having the final say on their lives. We congratulate them all and wish them a Happy International Achievers Day!
Ibe-Anyanwu wrote in from Lagos