Sports
Lima 2022: Popovici, Masiuk set new World Junior Championship Records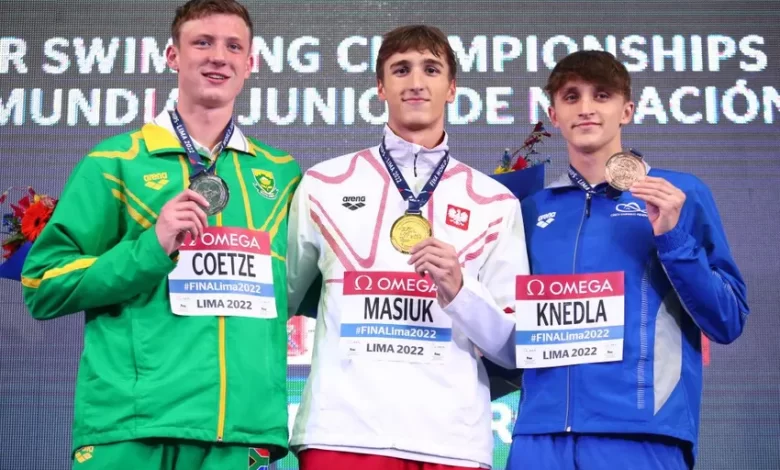 Photo: Raul Sifuentes/Getty Images
By Gregory Eggert, FINA Media Committee
Stellar performances by a host of nations again highlighted the evening finals session during Day 2 of the FINA World Junior Swimming Championships on Wednesday.
In the match-up of the night, Poland's Ksawery Masiuk outraced defending Commonwealth Games titlist Pieter Coetze of South Africa to a new Championship Record in the 100m Backstroke final. Romania's unflappable David Popovici added another Championship Record of his own in the Men's 200m Freestyle.
On a night that saw six countries earn titles – Austria, Hungary, Italy, Poland, Romania, Turkey – Poland posted a three-gold night at the Videna Aquatic Centre in Lima, Peru.
Italy's tally of seven medals (one gold, two silver, four bronze) and Japan's haul of six medals (one gold, three silver and two bronze) top the nation's medal table after two days of competition.  Showcasing the excellence of swimming around the globe, athletes from 14 nations have earned medals so far in the Peruvian capital.