Sports
042 Football Legends Association moves to help Obiakor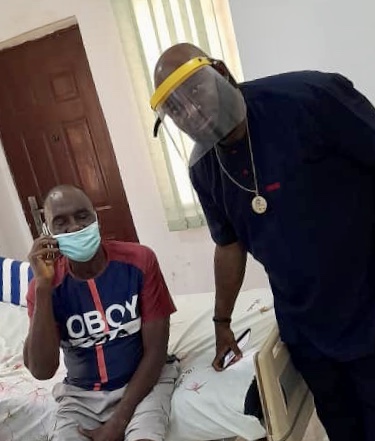 The 042 Football Legends Association has continued to lend support to ex internationals with Paul Obiakor now on the priority list of those she plans to reach out to.
Chairman of the group's Board of Trustee (BOT), Chikelue Iloenyosi disclosed yesterday that Obiakor who is at present receiving treatment at a hospital in Abuja needs the support of Nigerians to bounce back.
"I visited Paul Obiakor over the weekend, we would do our best to help him, even as we draw the attention of Nigerians to his plight. Obiakor was a great player in his heydays at Rangers," Iloenyosi said.
Iloenyosi said 042 Football Legends Association is happy with the show of solidarity from Nigerians who rally support for the group.
"Last week we were in Enugu and I must say that the goodwill we got is encouraging us to go all out in our quest to be our brothers keepers," Iloenyosi said.