Politics
2023 Election: Hon. Seyi Olowu holds mega rally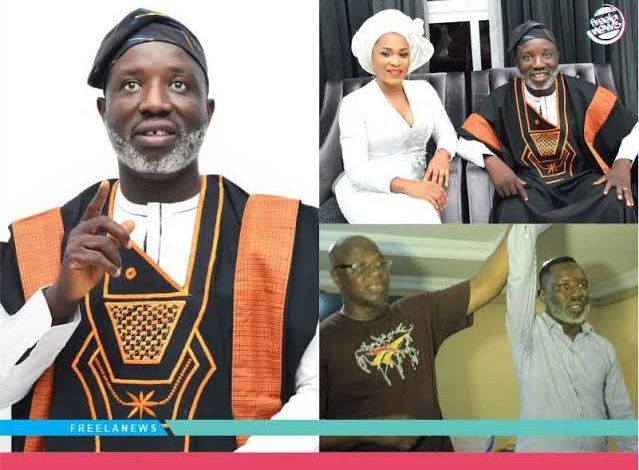 Ifeanyi Eduzor
The People's Democratic Party (PDP)  candidate for Shomolu Federal Constituency, Lagos State, Hon. Seyi Olowu says that he will offer quality representation for his constituency if elected into the lower house in  next year's General Election.
He stated this Monday, October, 3, 2022 during a mega rally he organised in the consistency to drum support for his  election.
According to him, his cardinal objective will be to attract Federal Government presence in the area as well as embark on programme that will be beneficial to members of the constituency.
" For a very long time now Shomolu has not gotten any serious Federal presence because of poor representation in the Federal House of Representatives and this is what I want to correct.
" When I get into the lower house, I will introduce bills that will impact on the lives of not only people of my constituency but that will benefit all Nigerians. In doing this, I will make sure that all laws that are anti people will be amended so as to ameliorate the plight of Nigerians whom many are now living below the poverty level.
" I also want to say that the welfare of my constituent will be paramount as I will put in.place many empowerment programmes that will make our youths, mothers, fathers and all dependent to  become self employed and employers of labour.
The aspirant while urging electorates of his constituency to come out in large numbers and vote for real change noted that votes of people will count this time around because of the new electoral law.
" I want to appeal to the electorates to use their PVC very well and vote out all those that have brought hardship to them. This is the time to bring about the real change we desire because with the new electoral law, our votes will count and nobody will steal your votes and foist unpopular candidate on you", he said.
He noted that a vote for him, is a vote for progress, meaningful development, quality representation and better life for people of Shomolu Federal Constituency.
The mega rally which attracted thousands of people took his campaign train through Bariga, Anthony, Fadeyi, Onipanu, Obanikoro, Shomolu and other communities around the Federal Constituency.