Sports
2023 Lagos women run takes center stage, as traffic is diverted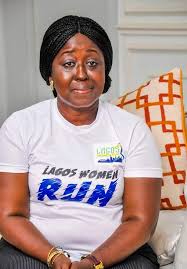 The 2023 edition of the Lagos Women run holds Saturday, November 11, with start point at the entry of the Lagos City Mall, Race Course, Lagos Island.
Tayo Popoola, the General Coordinator of the Women Run, said that, the 10km run will flag off at 6am running from across the former State House, Outer Marina to Bonny Camp, Eko Atlantic, Bar Beach to Falomo Round About back to Awolowo Road to finish at the Mobolaji Johnson Arena.
To ensure a smooth race, Popoola said, the routes have been dedicated for the race to ensure the safety and security of the runners from the start point to the finish line."
She added that the following designated routes will be temporarily closed to traffic before and during the race.
They are outer Marina road to Odunlami Street, Lagos Island. Inner Marina road towards NITEL Building, and traffic diverted from Brooks Street
to Catholic Mission Street by Water Board. Traffic will also be diverted from Hawley Street / Okesuna Street, or Moloney Street to Onikan underpass by Officers Mess.
The adjoining Streets along Ahmadu Bello Way, (including Adeola Odeku Junction by Ahmadu Bello Way).
The adjoining streets along Akin Adesola Street to Falomo ramp bridge from Victoria Island and
exit road from MTN building Falomo will be diverted.
Bourdilon Road by Giwa barracks entry to Falomo roundabout from Alfred Rewane by Church of The Assumption. The adjoining Streets along Awolowo Road to Onikan roundabout by King George V Road will all be diverted.
Motorists can seek the following alternatives routes for their movements: From Apongbon bridge, Odunlami Street, Campos, Igbosere Street and Sandgrouse Rd through Sura and continue their journey.
From Victoria Island to Ozumba Mbadiwe, Bonny Camp through Onikan underpass to
Third Mainland bridge to continue their journey.
All security and traffic management personnel shall be deployed to both the dedicated and alternative routes to ensure safety of lives and property, and reduce the inconveniences that may be occasioned by the event.