Politics
2023: Leading Guber candidate, Nyong plans big for Cross River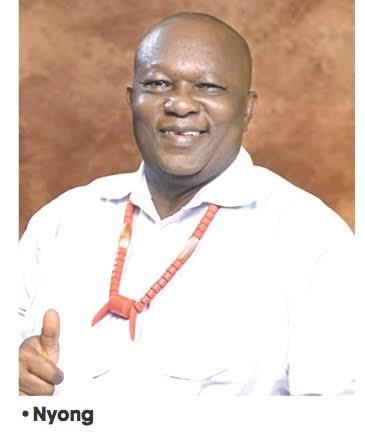 The governorship candidate of the African Democratic Congress  (ADC) in Cross River State, Effiong Nyong has pledged to transform the state in two years and create 22 Local Council Development Areas (LCDAs).
Nyong made this known in Calabar while presenting his development plans to the media.
He said he has a social contract with the people where things will work within two years and if it does not  work he will resign within two years.
"We can turn Cross River State around in two years and I will resign within two years if things don't work.
"The government of Cross River State says there is no money but the simple truth is that they do not know how.
"The easiest way to deal with the issue of Cross River State is to open it up and this will be done by creating 22 LCDAs.
"When you do that it means that where you have Odukpani today, and Akamkpa will be divided into a minimum of four local development authorities."
On youth employment, he said the 37 industries at the Calabar FTZ are working at less than 15% capacity but have the potential to employ over 2,000 workers each.
He attributed this to the malfunctioning of the power turbines at the complex and promised to work with the Free Trade Zone Authority  to ensure the three power turbines are functioning and over 74,000 jobs will be created here.
He said the jobs are there but the initiative is not there because the people running the state don't have capacity.
He described the maritime policy in the state as the worst in the world and this will change  because they will do what needs to be done in terms of engagement with relevant authorities.
On sports, he said each Senatorial district will have a stadium to harness young talents and the UJ Esuene stadium will be upgraded to an Olympic stadium.
He said there is no reason why the sports hostel should not be developed to a standard hotel saying it's either the idea is not there or the will not there.
He said these things can work and are workable  saying as governor he will not be giving reasons why things do not  work.
He  said he has the capacity to assemble a team that can make a difference and promised to make that difference.