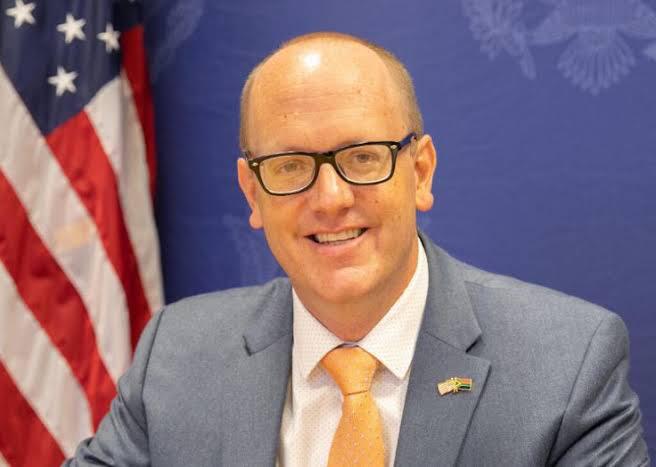 By George Aluo
2023: No cause ya wa for this election, American Consule General pleads in pigin english
The American Consule General in Lagos, Will Stevens has pleaded for a peaceful general election in Nigeria, even as he added that America has no preferred candidate or party.
Stevens in a video message spoke in pigin english apparently to drive home his points in a language the locals would understand.
In his words…"my people, una well done o.
My name na Will Stevens. I be the Oga for American matters for Lagos…election is here, na February 25. America no get candidate o. And we no get party wey we like…no follow anybody fight because of election…no cause any ya wa for this election. God go bless Nigeria and God go bless America join o."