Sports
$3,500 up for grabs at Coal City marathon race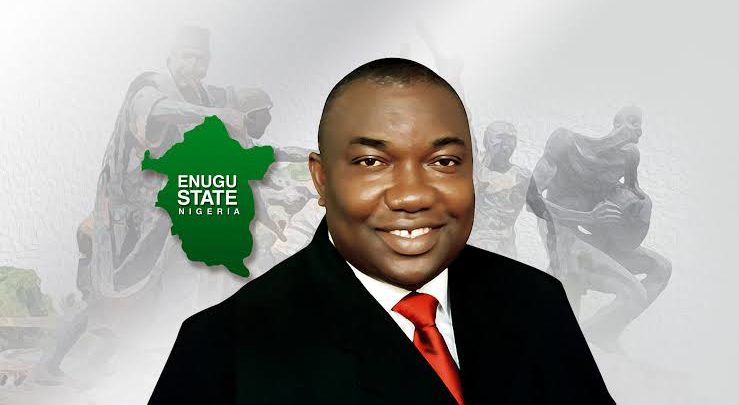 Photo: Enugu State governor Ifeanyi Ugwuanyi
All is set for the first Coal City International half marathon race, coming up on Saturday, 24th November, 2018.
Addressing the media on preparations, the Enugu state Commissioner for Youth and Sports, Joseph Udedi said over 1,500 athletes from within and outside Enugu state have registered for the half marathon race that will take the athletes through some major Streets in the metropolis that will make up the 21kilomitres required by IAAF standards.
Also registered are 15 athletes from outside the country. The foreign athletes will be airlifted by Ethiopian airlines who are co sponsors of the event, powered by Zenith bank, and supported by a host of other products.
The athletes, especially those in Enugu, have been mandated to undergo medical screening at Parklane teaching hospital Enugu to get their medical certificate, while those coming from outside should do their own medicals at only government recognized hospitals and come along with their medical certificates.
The half marathon, which was approved by the Enugu state Executive council on the 17th of July, 2018 is aimed at making Enugu a tourism destination.
The race, which will take off by 6am on Saturday 24th November at Okpara Square will have the athletes go through Bisala road through New heaven down to Nkponkiti.
A partnership, between Enugu state Ministry of Youth and Sports and Zippsports, the Local Organising Committee (LOC) said yesterday that it has finalized every arrangement with all relevant security agencies, medical institutions, including the Nigerian Medical Association (NMA) to ensure a hitch free marathon.
In line with IAAF standards, the marathon route will have about ten refreshment points along the 21 kilometre route for the refreshment of the athletes, supported by Aqua Rapha water and other mineral products.
A first prize of $3,500 dollars is up for grabs by both the male and female winners.