Entertainment
6 Educational programmes to keep the children learning on GOtv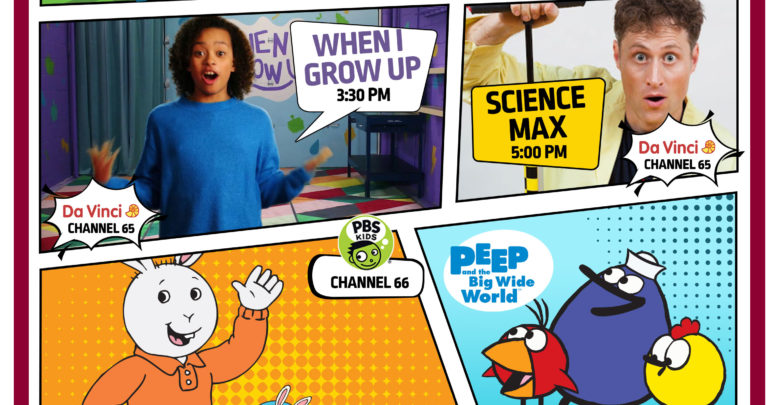 Looking for ways to stimulate your child's brain? Luckily for you, we have a wide range of educational programmes designed to allow children learn a few things during their time in front on the TV. From history, math, science to current affairs, GOtv offers it all and more.
Grab your remote and join in on this fun educational journey!
Here's a list of 6 programmes that are most worthy for the children to watch:
Tune in for all these and more on Da Vinci (channel 66).
It's World Environment Day! Celebrate it with us on Friday, 5th June from 4pm to 7pm and see why it's so important to take care of our amazing planet as it whizzes through the universe. Discover why our climate changes on Did You Know? At 6pm and master the power on air on Xploration DIY SCI at 6:30pm. Bam! For some people, taking care of our world is like going to the office. On When I Grow Up at 5pm, Michaela learns what it's like to work as an urban gardener and a forest manager. And Matilda and the Ramsay Bunch at 5:30pm meet the people helping sealions at a rescue centre. What cool jobs! Even when you are staying at home you can do your bit for the earth, by recycling. Check out the great ideas on Totally Rubbish at 4pm, and make jewelry out of crisp packets, skittles from plastic bottles or a cool cardboard scooter for your pens.
Also, don't miss out on this:
A new uLesson Educational content on for SS1 to SS3 students premieres Monday, 8th June on AM family (channel 2). Learn how to recognize, classify and name living things through Biology, learn the different forms of matter through Chemistry, experience something cool about triangles as well as fraction through Mathematics and be introduced to the objects around us; how the move, the ways of describing their features and the measurement and qualities used to do so through Physics. Catch it daily from 4pm – 5pm.
Don't miss out on the quality programming in June. Follow GOtv on Twitter, Instagram and Facebook for more. Visit www.gotvafrica.com or download the MyGOtv app from the iOS and Android store to find out more and for self-service options. You can also pay for your GOtv subscription using – USSD CODE (*288#), PAGA, Quickteller, Automated Teller Machines and Bank Apps. The GOtv toll lines; Etisalat (09085330333), MTN (08139842260), Airtel (07080630900) & GLO (08117930333) are also available to speak with customer service representatives.