Sports
7Up Secondary School Tennis Tournament serves off at Ikoyi Club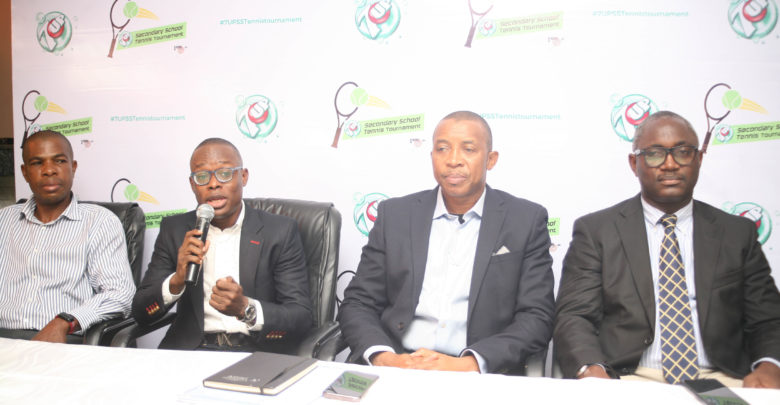 Photo:L-R ,Mr Chris Agbim, One of the coaches for the 7Up secondary school tennis tournament, Mr Segun Ogunleye, Senior Brands Manager, Seven Up Bottling Company limited, Mr Abimbola Okubena, Chairman, tennis section, Ikoyi Club and Mr Tunde Orungbeja, GM, Ikoyi Club.
The maiden edition of 7up Secondary School Tennis Tournament serves off at Ikoyi Club 1938. The event which is scheduled to hold from December 10- 15, 2018 will play host to 300 secondary school students between the ages of 10-15 years from across 15 schools in Lagos state. The six day event will include a three day training programme from 20 professional coaches and a three day tournament between all competing schools.
Speaking at a media briefing in Lagos, Senior Brands Manager of Seven Bottling Company limited Mr. Segun Ogunleye said, 'Seven Up Bottling Company is committed to providing a greener opportunity for youths and the young ones through activities like this. This is another opportunity to further connect to our target audience, discover and showcase Nigerian talents in the international tennis space'
Also speaking at the press conference, Chairman, Tennis Section Ikoyi club, Abimbola Okubena said 'It is a development programme we intend starting from the scratch to pique the interest of our young ones in the game of tennis. We have handpicked secondary schools for the inaugural edition and as we move on with subsequent editions, every secondary school in Lagos state will be involved. The aim is to make them professional players as it can help better their lot in future by winning tennis scholarships to choice international higher institutions of the world'.
He added 'Seven Up Bottling Company has stayed true to their ideal in continuous nation building by helping the development of our young ones. We are grateful and appreciate the support'.
The tournament is open to both male and female in the junior and senior categories. There will be fantastic prizes for the overall winners, first runner up and semi –finalists. Gold medallists in each category will go home with N50,000 each, while the silver and bronze medallists will each be going home with N35,000 and N15,000 respectively.