Business
AAAN Business Seminar: Advert agencies must evolve, be tax compliant to survive -Experts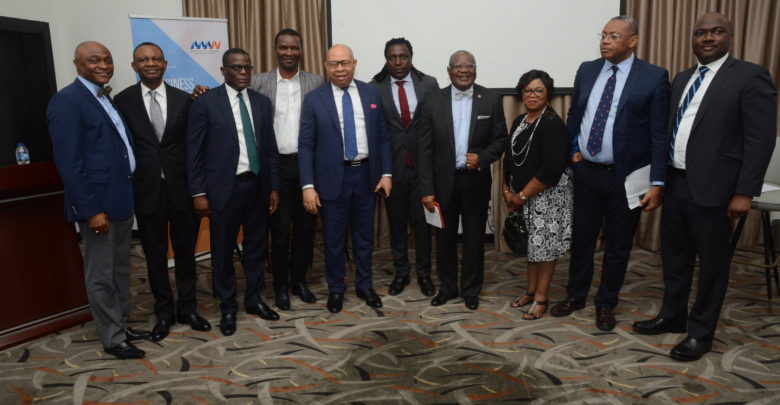 Advertising agencies have been advised to evolve their operations by becoming solution providers, comply with all regulatory and tax policies and take cognizance of events in the economy in order to survive the tough business environment of the country.
This was the view expressed by speakers at the 2020 Business Outlook Seminar of the Association of Advertising Agencies of Nigeria (AAAN), which held in Lagos on Tuesday. The event had as its theme: "Nigerian Business Environment in the year 2020: Implication for Advertising Agencies."
Delivering the keynote address, Mr. Emeka Onwuka, Partner and Head of Andersen Tax LP, explained that the Nigerian economy is projected to grow by 2.4 per cent and flourish in 2020. He attributed the anticipated economic growth to the early passage of the 2020 budget, the enactment of the 2019 Finance Act, stability of oil price in the international market and the growth of the non-oil revenue sectors among others.
Onwuka, however, stated that government must be interested and help businesses thrive, adding that economic actors must not take decisions that will negatively affect them and the economy in general.
"You (businesses) can have your own plans for the year, the economic actors are making their own conclusions but when they are done with their conclusions and take actions, it can be overwhelming or underwhelming. But so far, so good, the Central Bank of Nigeria appears to be managing the situation well.
"Government plays a central role in the life of businesses. I always joke that government is an executive holder in every business in Nigeria; so government should be interested in how businesses thrive, government should be out there finding out what problems businesses thrive because it is when businesses thrive, that's the only time that government should thrive," he said.
Onwuka also stated that advertising agencies must be tax compliant and ensure they keep adequate records of all financial transactions in order to avoid the wrath of the tax regulatory agencies.
"The tax law by its nature is dynamic because government are supposed to tax businesses as businesses earn every day. So, it is best practice to update your taxes as the businesses change. One good thing about the change of taxes in the new Finance Act is that government didn't impose it on us, it was actually done in consultation with the private sector.
"So, the first thing that every business must do is to have a plan to become compliant. Have your own tax strategy and finance strategy because tax does not exist in isolation, tax follows accounting. You must treat tax matters extremely carefully because even if there is a dispute, whoever is mediating would have to see the facts sooner or later," he said.
He also said the agencies must take note of the changes to the various taxes implemented in the newly enacted 2019 Finance Act and the differences of the various taxes, particularly Withholding Tax and Value Added Tax (VAT).
Mr. Frank Aigbogun, Publisher/Chief Executive Officer of BusinessDay, stated that there are positives from the Nigerian economy, particularly with the recently released figures of the 2.27 per cent GDP growth, but stated that it is far from where it should be.
While stating that he expects no significant changes in the economy for year 2020, Aigbogun stated that the agencies must monitor important changes in the market and must be able to proffer solid advice to their clients based on their knowledge of the market.
"I believe it's important that vas experts in communication, you really upgrade how you monitor changes in the market place and how you engage your clients to use that knowledge that is unique to you about the market to reshape the models of the business because I think that as tough times go on like this, businesses are looking for solutions, are looking for people who help them break out of the box. So, I think that as communication people, we need to improve our relevance before our clients, it's no longer about just invoice and request for payment," he said.
On his part, Mr. Olu Akanmu, an Executive Director of FCMB Plc., averred that advertising agencies are no longer getting expansive briefs as their traditional clients are suffering a dip in business due to the lack of purchasing power by customers, particularly the middle class.
He said the agencies must reinvent their operations by targeting clients' asides the high-end corporate businesses, set up an autonomous digital arm for their business and advice their clients to utilise technology.
"For agencies in particular, speaking as a client, a lot of people are excluded and if you stay at the top, you keep saying 'we can only serve the big people, we can only serve the big multinationals'; you want to produce a TV commercial, you produce it at N50 million.
"A lot of businesses cannot patronise the traditional ad agencies because our models need to be reinvented to serve excluded markets, and it's already happening. People are producing the things that you do, who are not traditional agencies, who are not traditional market people using digital technology in the corner of their garage. They are producing at 60 per cent of your quality and 20 per cent of your price. These are young kids who did not learn marketing, they learnt how to do digital. We staying at the top we need to reinvent our advertising agency business to do more digital," he said.
Speaking earlier in his welcome address, Mr. Ikechi Odigbo, AAAN President, said the seminar was pertinent as it would help all practising advertising agencies to better understand the business environment and gain tips to plan pragmatically for the 2020 financial year.
Also speaking, Sir Steve Omojafor, the Seminar Chairman and Chairman of the AAAN Board of Trustees, said agencies must progress to become solution providers and not limit themselves as servers to clients. He also urged agencies to review their budgets frequently, preferably monthly, in order to plan properly and mitigate any challenges that may arise.