News
ABBA KYARI: UZODIMMA BELIEVES IN THE RULE OF LAW,SAYS IMO GOVT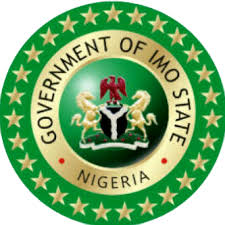 Imo state government has distanced itself from a trending fake news in the social media purporting Gov Hope Uzodimma calling on Igbo youths to stand in solidarity behind embattled DCP Abba Kyari.
It described the fake news as lame, incoherent and illogical propaganda concocted by the lucifer infested social media outfit of a chieftain of the Peoples Democratic Party (PDP) and former governor of the state to shoot down the popularity of the Governor.
A statement by the state Commissioner for Information and Strategy, Hon Declan Emelumba, noted that the former Goveenor "who is smarting from the backlash of his saboteur comments against Ndigbo wants to divert attention from his irredeemably damaged image with the fake Abba Kyari story"
Emelumba said the fake news was remiscent of a story planted by the same PDP people that Uzodimma wanted to rename Imo state University after the late Chief of staff to the president, Alhaji Abba Kyari .
The commissioner said Uzodimma whose administration was a product of rule of law could not have declared Abba Kyari innocent of the charges against him when that job belongs exclusively to the judiciary.
According to him, the poorly written story exposed the desperation of its amateur authors because it failed to take cognizance of the fact Uzodimma is an unrepentant respecter of the rule of law and the integrity and independence of the judiciary
"It is also ridiculous to impute that the governor was budgeting N10b for the release of Abba Kyari when everyone knows how prudent and accountable His Excellency is with the resources of the state", Emelumba said.
The Commissioner noted that the government will not begrudge the former governor and the few of his remaining tepid supporters for being envious of the landmark achievements of the Uzodimma administration, such as the signature projects commissioned recently by President Muhammadu Buhari and the on going construction of the Owerri, Mbaise Umuahia road ,adding that "resorting to cheap and childish blackmail based on absolute falsehood , such as the Abba kyari concoction, only ridicule them the more before the public".
While calling on the public to disregard the fake news, Emelumba enjoined journalists to be wary of what they read in the social media, particularly such fake stories as the Abba kyari one which failed every integrity test of credible reportage.
He restated the unassailable belief of Uzodimma in the rule of law irrespective of who is involved.