News
Abidjan-based Biz Mogul canvasses restoration of Igbo Apprenticeship System to checkmate crime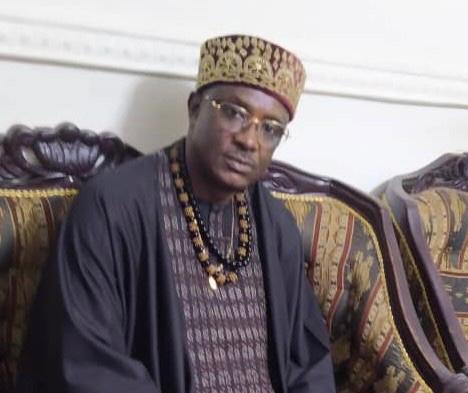 By Peter Ejiofor
 Mr Felix Maduka, President-General, Anambra State Union, Côte d'Ivoire, has canvassed the restoration of the Igbo apprenticeship system to checkmate vices and the breeding of criminal elements in Igboland and the society at large.
Maduka made the call in a paper titled, "The Hidden Realities of the Igbo Apprenticeship'' at 2nd  annual seminar of the Catholic Charismatic Renewal Movement of St. Charles Luanga English Community, Adjame, Cote d'Ivoire on  "Rebuilding Apprenticeship Foundation''.
The paper, delivered on Oct. 22, but made available to newsmen on Tuesday, examined the origins and benefits of the system in inculcating good behaviour in the youth.
Maduka said Igbo apprenticeship initiative started in Nnewi, Anambra State and later spread to other parts of Igbo land and even the nation.
"It's a Divine revelation that opened the consciousness of the Igbo people (Ndigbo) to better understand the special way which God made available to them to kill poverty through ambitious wealth creation,'' he said.
He explained that Apprenticeship was misunderstood as taking someone into slavery kind of, especially by those who saw themselves as the educated Igbos and non-Igbos.
Maduka lamented that because of the lack of knowledge of the fundamental realities of the system in shaping the destiny of the apprentice, often the masters and the apprentices fell into a tug of war in the business.
He said that it had become necessary with the current state of society to make the apprentice understand that he is not a slave.
He noted that at the inception of the system, "Those who were engaged into apprenticeship were totally obedient to their boss and nothing else.
"But today, it is the contrary. This has resulted in most bosses not going for apprentices anymore. They go for a secretary or prefer to do it alone or engage workers''.
According to Maduka, the trend has led to an increase in delinquencies and all forms of social miscreants and criminal elements in Igbo land and elsewhere.
He said that for one to become successful in life, he or she must understand who he is as a human being and the purpose of his existence, adding that it would enable him to be an ambitious person.
"A genuine knowledge of who one is will impact positively on his actions when dealing with others, starting from his destiny shaping family to having a good knowledge of his master's business and customers, making him a likeable person in his environment.''
The first thing is to gain the trust of your boss who is your destiny shaper, and to achieve that, one must be truthful, obedient, honest, follow instructions and show seriousness in the trade or art he had come to acquire knowledge of, Maduka said.
He noted that once an apprentice gained the trust of his master, his future and success were guaranteed, adding: "In life, it is not the altitude that makes you fly but your attitude''.
He expressed regret that the current happenings in Igbo land and elsewhere was as a result of the collapse of the apprenticeship system, recalling that in the olden days, the forefathers initiated the system as away of bridging poverty by training their relations in their trades and later settle them after years of serving them.
"Understanding the system will be of great benefit to your bosses through your changes and knowledge of the core purpose of being with them, which afterwards, you will benefit from your labour and become your own boss,'' he said.
Maduka also said that "we will continue to kill poverty through strengthening Igbo apprenticeship and modernising it for better understanding of both the boss and the apprentice.
"Believe in yourselves by avoiding distractions that will bring problems between you and your boss," he said.
Maduka commended the Catholic Charismatic Movement of St Charles Luanga, Adjame for the initiative of restoring the former glory of Igbo apprenticeship.
He urged youths to be of good behaviour, work hard, be obedient to their bosses, trust in God and be prayerful for spiritual upliftment and their ultimate success in their businesses.