Sports
Abimbola Davis To Release Book, 'Secrets Of The Cricket' To Commemorate Tinubu's Inauguration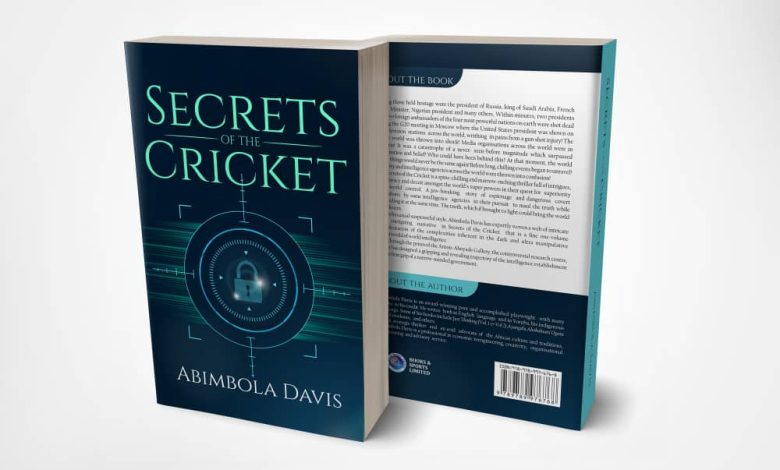 Commemorating the inauguration of the administration of Sen Bola Ahmed Tinubu, a strategic thinker and an avid advocate of the African Culture and tradition, Abimbola Davis has picked May 29 for the release of his latest literary work, a book with title 'Secrets of the Cricket'.
The award-winning poet and accomplished playwright with many books to his credit disclosed this while addressing newsmen in Ibadan where he described the President-Elect as an astute politician that has left his footprints on the sands of time and that the book serves as an honour to him and everything he stands for.
Speaking about the book, Davis said "this latest work is a jaw-breaking story of espionage and dangerous covert operations by some intelligence agencies in their pursuit to maul the truth while unraveling it at the same time. The truth, which if brought to light could bring the world to its knees".
In his usual suspense style, Abimbola Davis has expertly woven a web of intricate and intriguing narrative in Secrets of the Cricket that is a fine one-volume manifestation of the complexities inherent in the dark and ultra manipulative underworld of world intelligence.
Otunba Davis is also the Chairman governing council of the International Psychometric Centre (IPCentre), Ibadan with primary focus on the Tertiary Education sub-sector of the Nigeria Education Sector where it designs and integrates detailed psychometric studies curricula as separate General Studies Courses into the existing Benchmark Minimum Academic Standards for all classes of Tertiary Institutions in Nigeria.
The Ibadan high Chief writes both in English language and in Yoruba, his indigenous language. Some of his books include Just Thinking (Vol. 1 & Vol 2). Ayangalu, Abobaku ati Ogota Ewi, Kaninkanin and others.