Sports
Abuja, Abeokuta marathons get dates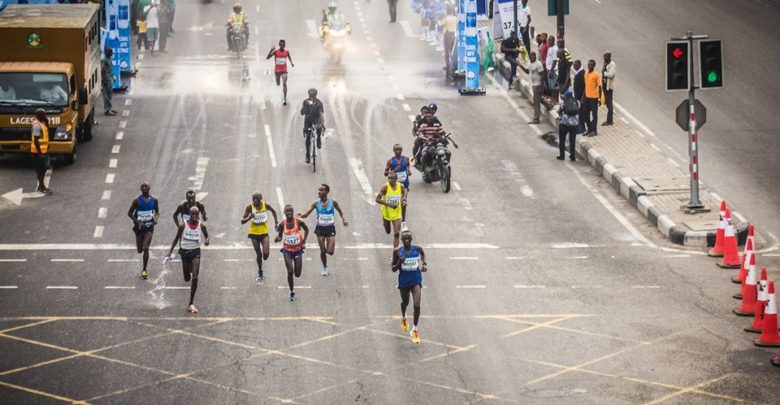 The culture of international marathons and road races revived by Governor of Lagos State, Akinwunmi Ambode in February 2016 is spreading like wildfire.
The latest cities to catch the bug courtesy Nilayo Sports Management are Abuja and Abeokuta and both did with a record, they became the first races in the history of Nigeria that their routes will be measured, calibrated and certificates issued by IAAF and AIMS before the race.
Their routes were measured and calibrated by world-renowned measurer Norrie Williamson who measured the route of four Olympic Games and many of the world best road races and marathons.
Bukola Olopade the Chief Executive Officer of Nilayo Sports Management Limited revealed that the Abuja City Marathon will hold October 13, 2019, and Abeokuta City Marathon November 3, 2010.
Olopade said Abuja the federal capital deserved a full marathon and he thanked the president of Athletics Federation of Nigeria (AFN) Ibrahim Gusau for giving Nilayo Sports the patent for Abuja City Marathon.
He also said Abeokuta the cradle of civilization in Nigeria has witnessed consistent progress since returned to civil rule.
"Segun Osoba opened up the city and the state, Gbenga Daniels moved the city and state from a civil service state to a corporate state while the present government of Ibikunle Amosun has done well in the area of road construction in Abeokuta metropolis, an Abeokuta City Marathon will open the city and the state to the world especially it tourism potentials, the socio-economic and health benefits of the marathon to the city and the state cannot be quantifiable."
Olopade revealed Nilayo has already secured six sponsors for Abeokuta City Marathon while a telecom giant and an automobile company have signed on for Abuja City Marathon.
He attributed the record-breaking feats of the two races, certification by IAAF/AIMS before the race to Nilayo's hardworking staff like Yussuf Alli who he believes Nigeria own a debt for his immense contribution to sports development.