Health
Adelaja Adenuga Foundation set to offer free medical services to five communities
Says giving back to society is important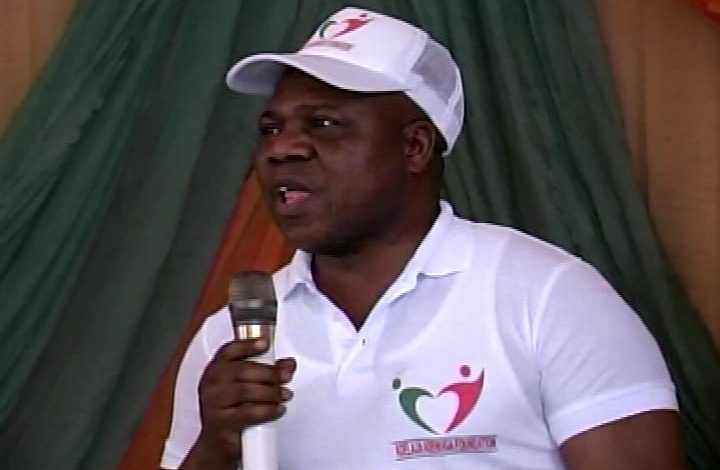 The founder of the Adelaja Adenuga Foundation (AAF), Dr. (Prince) Adelaja Adenuga said that there is nothing as good and important as giving back to one's community mostly at the end of the year, especially during festive period when people are feasting and celebrating.
In his message, Adenuga while thanking God for the grace of seeing him and his people back home at Imope, Aparaki, Odokalaba, Odoalamo and Oke Oko all under auspices of Ijebu North Local Government area, Ijebu Igbo in Ogun State, was full of thanks to see another end of the year and has plans to give back to the five communities as a way of appreciative God's favour.
''We the management team of the Adelaja Adenuga Foundation (AAF), a community based non governmental organization saddled with numerous community development programmes and projects have concluded arrangements to stretch out arms of support to indigenous people of Imope and four other communities in Ijebu North, Ogun State with free medical tests.
"We are all aware that medical tests can help determine one' s health condition, determine a diagnosis, plan treatment, check to see if treatment is working or monitor the condition over time.
"On this note, Medical Doctors, Nurses, Lab Scientists and Pharmacists would be readily available to organize these tests as part of a routine checkup, check for certain diseases and disorders or monitor community people's health. "Such test would be on: high blood pressure, low sugar level, high sugar level, diabetics, TB, cough and so on while drugs on malaria, fever, cough and other ailments would be presented to community members after the tests as end of the year gifts while food items would also be presented to the elderly in those communities.
According to him, there will also be debates in ijebu dialect for secondary school students on; Riran ara eni n'owo laarin awon omo Ijebu ni orison idagbasoke agbegbe Ijebu. Beeni abi beeko?
Apart from the debate, there will also be questions and answers on Ijebu origin, foods, arts and culture, standard of living, dresses, ways of life and so on and to crown it all, there will be gifts for the elderly people at this timely end of the year program among funfair and refreshments.
Adenuga urged the community members to celebrate the end of the year festival in a modest manner bearing in mind that Jesus Christ is the reason for the season as this period emphasizes giving out of gifts to others, showing sincere love, forgiveness, genuine faith in God and having a change of heart from our wrongful behaviours even as we are going into a brand new year.
He announced that since the event would hold at Imope on Friday 29th December at the Cooperative Hall, Imope, Ijebu, Chief Tajudeen Omotayo, the Olori Ilu of Imope, Imope would be the Chief Host while the expected Royal Father of the Day is the Olori Ilu of Aparaki, Prof. Julius Niyi Benedict. Other expected Guests are: Hon Ireti Olu Adenugba, Vice Chairman of Odogbolu Local Government, Odogbolu and Justice Tayo Lamina of Ogun State Judiciary; while the distinguished Guests of honour would be Chief Tunde Awote, a retired colonel who is the Oliwo Agbadagbodo and Rt. Hon. Tokunbo Oshin the former Deputy Speaker, Ogun State House of Assembly.