News
ADRON Games: Abuja to host 2020 edition as Head Office shines in Ibadan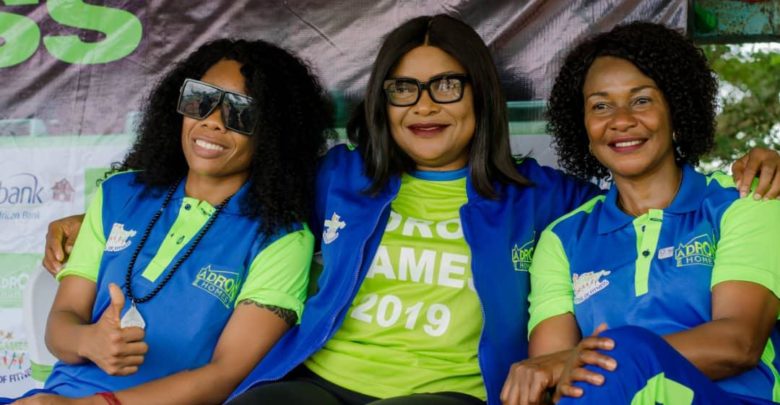 By George Aluo
The Federal Capital City of Abuja would next year host the annual ADRON Games festival of fitness which ended last week in Ibadan.
The games which started in Lagos at the Yaba College of Technology arena took place this year at the University of Ibadan Sports Complex with ADRON head office emerging over all winners.
Head office won a total of five gold, four silver and a bronze to finish on top of the medals table, while Construction department came a close second with five gold, a silver and a bronze.
Abuja branch of the fast growing Property construction outfit came third with four gold, four silver and three bronze.
This year's event was graced by several ex internationals and football buffs that included board member of NFF Aisha Falode and Nigeria's former queen of the tracks Mary Onyali.
Interestingly, the sports loving Managing Director of ADRON, Oba Adetola Emmanuel King and his wife, Olori Ronke Emmanuel King took part in some of the events to the admiration of staff.
Consultant to the Games, Waidi Akanni was full of praise for the ADRON MD for sustaining the games and promoting the health and physical fitness of members of staff.
He pointed out that Abuja hosting the next edition is a clear indication that ADRON is determined to take the event to the next level.
Some former Super Eagles stars that were in Ibadan include Victor Ikpeba, Mutiu Adepoju, Peter Rufai and Yisa Shofoluwe.