Sports
AFCON Semi: Eagles, Foxes will be tight -Ekwueme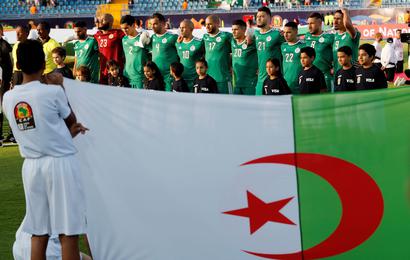 Ex international, Ifeanyi Ekwueme has predicted that Nigeria versus Algeria AFCON 2019 semi final tie Sunday night in Cairo would be a tight one.
Ekwueme noted that all the four countries in the semi have equal chances of landing in the final and lifting the trophy.
"The Eagles, Algeria tie is going to be a difficult one. It is a game that could go either way," Ekwueme said.
The Poland based former Eagles midfielder was however quick to add that the Eagles would have psychological advantage over the Algerians having beaten them during the race to Russia 2018.
"Both teams are basically the same that played during the World Cup qualifiers. Just like the Eagles did against Cameroon, they can still overcome the Algerians out there in Cairo. One other thing going for us is the fact that we have a young set of players rearing to go."
Ekwueme further disclosed that he is right now in Nigeria where he is putting together a tournament that would involve ex internationals. The tournament is billed for next week at the Okigwe Township Stadium.