Sports
Africa X1 vs Naija Legends: Organizers hook Ighalo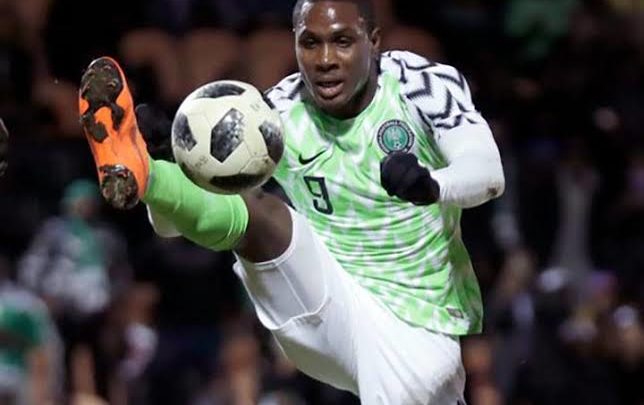 By George Aluo
The crowd of ex internationals and current players who are willing to honor Gov Akinwumi Ambode in the "thank you" game being put together by The Match International early next year have continued to swell by the day.
Spokesman of the organizers, Waidi Akanni in a chat with newstap.com.ng disclosed that the latest big boy to join the cast is China based Super Eagles forward, Odion Ighalo who has volunteered to serve as Ambassador of the event.
A visibly excited Akanni said Ighalo did not hesitate to sign up for the event, being a Lagos boy that has seen for himself what Ambode has done for sports in the last three years.
"Ighalo said he would not only serve as Ambassador, but would lace boots to play the Africa X1 and Naija Legends game. Ighalo is very impressed with what Gov Ambode has done for sports and gave kudos to us for deeming it fit to honor Ambode," Akanni said.
It would be noted that organizers of the event billed for March 15, 2019 at the new Onikan Stadium have confirmed the likes of Didier Drogba, Kolo Toure, Micheal Essien, Didier Sokora for the game.
Liberian President, George Opong Weah is also billed to play the game which Nigerian ex internationals are using to say a big thank you to Gov Ambode for his support and special interest in sports.