Sports
Africa Youth Cup Cape Verde 2023: Reputable football academies confirm participation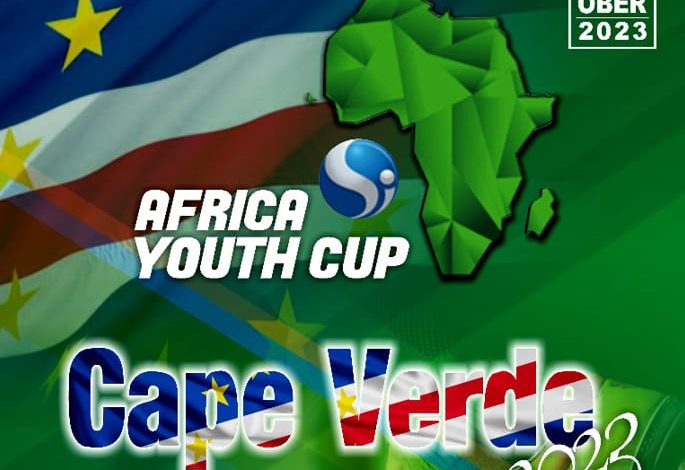 Teams from Africa, Europe and South America have indicated interest to participate in the October 2023 edition of the Africa Youth Cup.
This much has been confirmed by the organisers of the tournament who are currently in Praia, the capital of Cape Verde for continued preparation of the prestigious international youth soccer tournament.
The defending champions, Volcan Junior Academy of Cote d'Ivoire, SL Benfica Portugal, ASC Jaraaf and Académie Génération Foot of Senegal, Deportivo Football Académie Côte d'Ivoire, Club Sport Maritimo from Madeira Portugal and Flamengo de Brazil have all indicated interest to participate in the tournament and progress is being made in this regard.
The organisers are glad to announce the inclusion of the female version of the competition beginning from this 2023 edition.
According to Maria Luzia, tournament's spokesperson, "It was expedient in line with gender equality to add more spice to the tournament which is now complete with the inclusion of the female version". "Cape Verde wants to surpass the success of the maiden edition, and so the momentum here in Praia is very exciting. Stakeholders including Cape Verde foremost paint company SITA and major information technology company SITECH are responding with enthusiasm to ensure that the boys and girls, including other visitors coming to Cape Verde for the tournament enjoy the best reception possible".
Apart from the warm reception awaiting participants, they will also enjoy the intensity of the competition because of the quality of teams that will feature in the tournament.
"We are glad to announce that Lusaka Youth Soccer Academy of Zambia, Racing Club Olympic of Congo, Africa Dreams Football Academy of Cameroon and Napoli FC of the Ivory Coast have confirmed their participation."
According to Maria Luzia, scouting firms and reputable scouts from Europe shall be on ground hunting for the next generation of African stars.
"Arrangements have also been concluded with our partners in Spain to engage three exceptional players from the tournament on a trial program with top Spanish club sides after the tournament."
Some side events lined up include the Referee Seminar that will involve FIFA and UEFA referees from Africa, Europe, and the USA. Also lined up is the Mentorship Seminar for all participants, male and female with special focus on developing female football and enlightening female footballers, to be anchored by reputable legendary influencers in the round leather game.
Both seminars shall be anchored by a male influencer for the boys and a female influencer for the girls accordingly.
Africa Youth Cup is indeed more than just a tournament, it is a festival with a lot of positive takeaways. Cape Verde Is Waiting!!!