Sports
African Cycling Championship: Thomas assures on Team Nigeria's good outing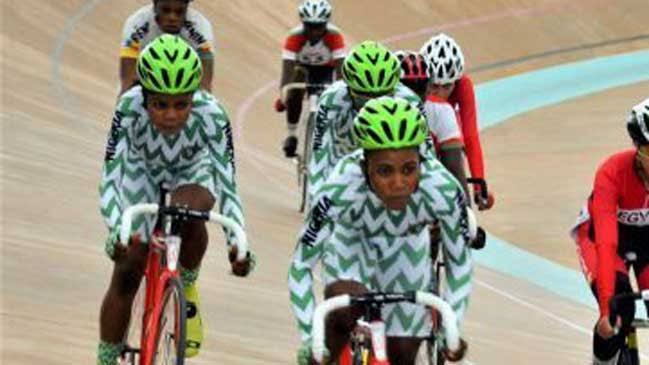 By Ifeanyi Eduzor
Board member, Nigeria Cycling Federation, Femi Thomas has expressed optimism that Team Nigeria will do well at the forthcoming Africa track cycling tournament in Egypt.
Team Nigeria is in Cairo for the championship which starts on march 4.
The team which comprises of 8 females, made up of 6 senior and 2 junior cyclists are already in Cairo, Egypt and prior to their departure had been in camp in Nigeria for over 2 weeks perfecting strategies ahead of the competition. While in Egypt, they'll still undergo training under the supervision of Jean- Pierre Van Zyl of the UCI Africa Centre from South Africa with Mohammed Ibrahim from Eyppt and our very own Cycling Federation Board member and Confederation of Africa Cycling ( CAC ) Secretary General Bashir Mohammed who will be present at the championship in Egypt.
The tournament in Cairo serves as qualifier for the Olympics and World Championship coming up in France next year.
Thomas who doubles as Chairman of Ogun State Cycling Association said they are hoping for victory from the team at the tournament.
According to him, he will be Joining the team in Cairo Egypt to participate in the UCI Commissaire course which will run from March 9 to 14.
"We're optimistic on the performance of the team in Cairo going by the level of preparations they had in Nigeria ahead of the event. They left for Cairo on Monday to be able to acclamatize and further undergo training to put them in good shape ahead of the event.
'The Federation is trying it's best to ensure the team garners enough points to qualify for both the Olympics and World Championship next year and with their level of preparedness I have no doubt in my mind that they'll do the country proud in Cairo", he said. Meanwhile The camp for the Tour Du Benin will open in Abeokuta from March 19 to April 27, 2023.
The first screening exercise will hold on April,9,2023 while the second screening exercise comes up on April,23,2023.
Cyclists selected for the competition will depart for Benin Republic on March, 27.