Sports
African Scrabble championship: Team Nigeria confident of victory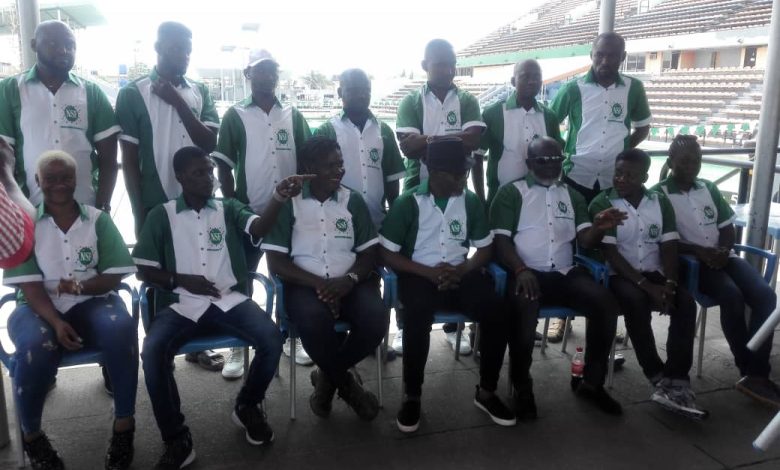 By Ifeanyi Eduzor
Players that will represent the country at the forthcoming African Scrabble Championship expected to hold in Lusaka, Zambia from October 21-24, 2022 have assured Nigerians that they are going for a swipe of the titles at stake at the tournament.
About 18 players and six officials are expected to jet out of the country tomorrow through Kenya Airways and they say that they are going to the Southern African country to maintain the dominance of Nigeria in the game of scrabble in the continent.
Speaking to newstap.com Nsikak Etim Abasi said he's psychologically and mentally prepared for the competition which will attract the best scrabble players from such countries as; the host nation, Zambia, Kenya, South Africa, Cameroon, Sierra Leone, Gambia, Ghana, Liberia, Uganda and Gambia just to mention but a few.
" I'm fully prepared for the challenge and I hope to come up tops because Southern part of the continent has been my area of strenght in the championship.
" It was in that part of Africa that I emerged continental champion in 2014 and I hope to replicate that ", noted the national champion who won two gold medals at the National Sports Festival at Edo 2022.
He however, stated that the greatest opposition he will face in Zambia will be from fellow Nigerians whose contingent includes former world champion Wellington Jighere and a two time former African champion.
Also speaking, Enoch Tochukwu Nwali, an undergraduate at the University of Lagos was very optimistic of putting a good performance at the championship saying that his preparation has been adequate and will not give any chances at the event.
" I have prepared adequately for the championship and hope to represent my country well in the Southern African country.
" At the maiden West African championship in May this year, I came first while at my maiden international tournament in India in 2029, I took the fifth position and I hope to improve on these records and rule the continent", he sounded confidently.
Former world champion Wellington Jighere was full of hope that the country's contingent will surmount all odds to have a clean swipe of all the titles at stake and emerge the overall winners of the competition assuring that he's in a good state of mind to excel in Lusaka.
Scrabble National Coach, Prince Sir. Anthony Ikolo stated that his team is made of top players with 8 of them ranked amongst the top 20 in the world and as such expect them to give a good account of themselves.
" We're going to Zambia with some of the best players in the world and our aim is to have a clean sweep. We're not going to underrate any of our opponents and we are going to do what we know how to do best which is ruling the continent.
Meanwhile President of Scrabble Federation of Nigeria Toke Ake has announced that the greatest challenge Nigerian players will face is from a Kenya player who has been in Zambia for the past one week, training and acclimatising but was hopeful it will not affect Nigeria's chances at the end of the day.
" Team Nigeria is going to be victorious at the end of the day. My only concern is one Kenyan player who has been in Lusaka training for the past one week and the only time we did not win was in Kenya 2002 when a South African was in that country for two weeks practising but I hope the same scenario will not play out this time around", he concluded.