Sports
African Students in tertiary institutions Honour NIS DG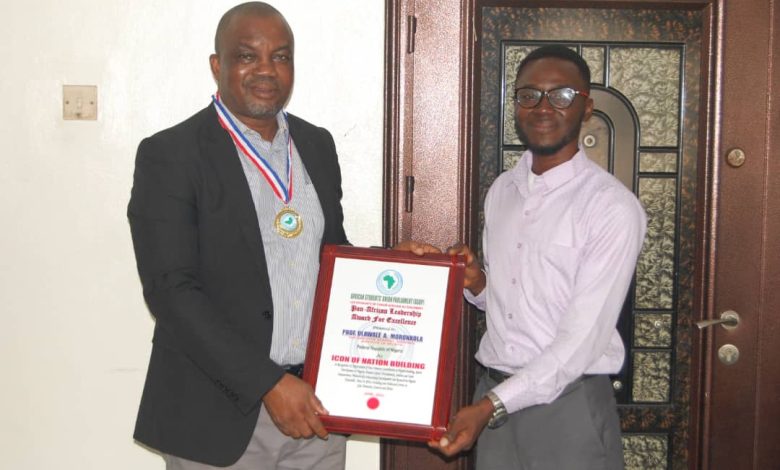 The landmark achievements of the Director General of the National Institute for sports Professor Olawale Moronkola has once again attracted the attention of tertiary institution students across the African continent.
The African Students Union Parliament bestowed the Pan African Leadership Award for Excellence on Professor Moronkola as an Icon of Nation Building.
The Award was handed over to Professor Moronkola during a brief ceremony in his office in Lagos on Friday 10 June,2022.
According to the Representative of the African Students Union Parliament who handed the letter of award, plaque and medal to the Director General in his office," This Award is in recognition, appreciation of your immense contribution to nation building, Sports Development in Nigeria, human capital development, students and youth empowerment, philanthropy, educational development and research in Nigeria and especially peace in Africa."
While receiving the award, Professor Moronkola said he was surprised that students were studying him right from University of Ibadan and even in his new position as DG at NIS and recommended him to the continent body to be considered for the award, but also overwhelmed that his modest contribution had attracted the attention of students across the African continent. He said the Award was not only special, but would spur him to do more to reposition the NIS as a center of research and learning in sports study.
Only last month, the Centre For Transparency and Accountability,Abuja honoured Professor Moronkola with the Transparency award for his Transparency in administering the Institute since he assumed office in September 2021.