Sports
AIPS e-College to meet Haile Gebrselassie on Tuesday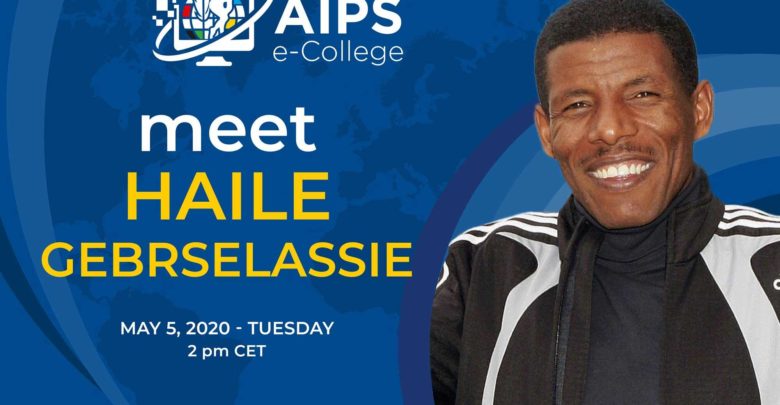 AIPS e-College's next special guest is the legendary Ethiopian athlete Haile Gebrselassie (47). Known for his infectious smile, exceptional endurance, tactics and lightning quick speed, he is without a doubt one of the greatest long distance runners of all time.
Haile announced his retirement from his glittering running career in 2015, after competing at the Great Manchester Run.  During his 25 years in athletics, he had managed to win, two Olympic gold medals at Atlanta 1996 and Sydney 2000 in the 10,000m and eight World Championship titles. He also set an overwhelming 27 World Records in 13 different distances, which varies from 2000m to Marathon.
Haile's success transcends beyond track. He is not just an icon; he is a multi-millionaire and one of Ethiopia's most successful businesspersons with his variety of investments; real estate, schools, cinema, recreation and fitness centers, coffee farming, natural honey production, etc. He owns a Hyundai Car Assembling Company, a chain of seven luxury hotels and resorts throughout the country with a plan to reach 20 in the coming years.
Haile Gebrselassie's success comes from his solid work ethic both on track and in business. He overcame multiple challenges in life before reaching where he is today. He had to overcome obstacles to be an athlete, he had to compete with injuries, he had to deal with different difficulties in his business as well, yet his incomparable perseverance took him to the success he has now.
With our world currently going through a very difficult period, having him as a special guest for the young journalists enrolled at AIPS e-College from all over the world, is inspiring. He would share valuable experiences from his extremely successful journey and persistence to overcome challenges.