Sports
Akanni commends Dare, Sports ministry over Abuja Stadium VIP team shelter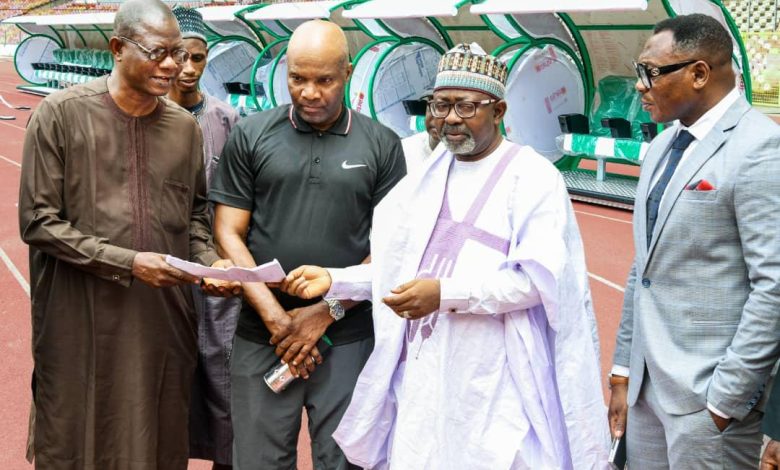 Photo: Director of facilities, Mr Tunji,Waidi Akanni, Perm Sec and Dan Amokachi at the Abuja National Stadium 

Chief Executive Officer of Match International, Waidi Akanni has commended the sports ministry for doing everything to give the Abuja stadium the very best of facilities.
Akanni spoke while handing over a new customized portable VIP team shelter (FIFA design and approved) for the Abuja stadium to the sports ministry.
Akanni particularly gave kudos to sports minister Sunday Dare who he noted has shown a strong desire to turn around sports facilities in the country.
The ex international said other sports stadiums in the country also need to upgrade and boast of a modern VIP shelter.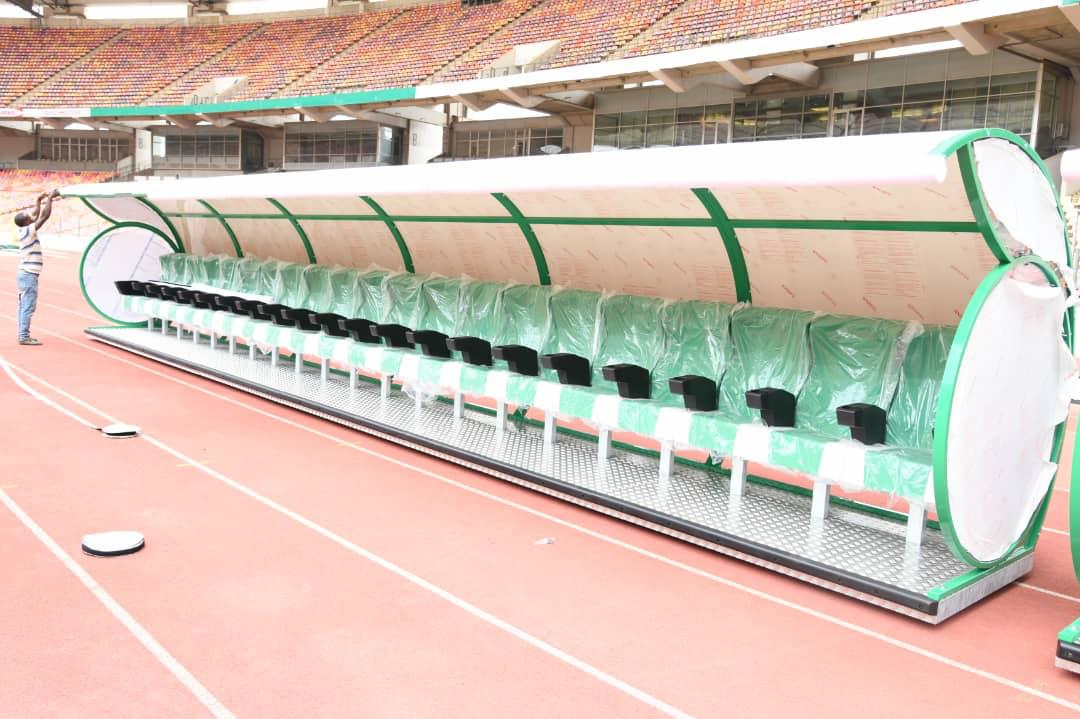 "I want to use this to commend the ministry and the Honorable Minister Sunday Dare in particular for the vision to have the best VIP seats for MKO stadium Abuja . And hopefully this should be replicated in all our stadiums in the country to enable them meet to FIFA standards.
The new facility at the Abuja National Stadium is a customized portable VIP team shelter that is FIFA certified.
It has Ergonomic seat in Nigeria's green and white color with a Head rest,Back rest  and fully padded with fire – resistant Polyurethane foam with double density. It also has a
Polyurethane armrest with integrated cup-holder. Other features include Galvanized Steel , Aluminum foot rest surface with high capacity hard – Nylon pivoting wheels on both sides. The VIP shelter has a Total height of 225 cm, total depth 180 cm and total 54 seats for players , Refrees and team officials . And it's totally dismountable .