News
All set for the inauguration of new ISTDAL executives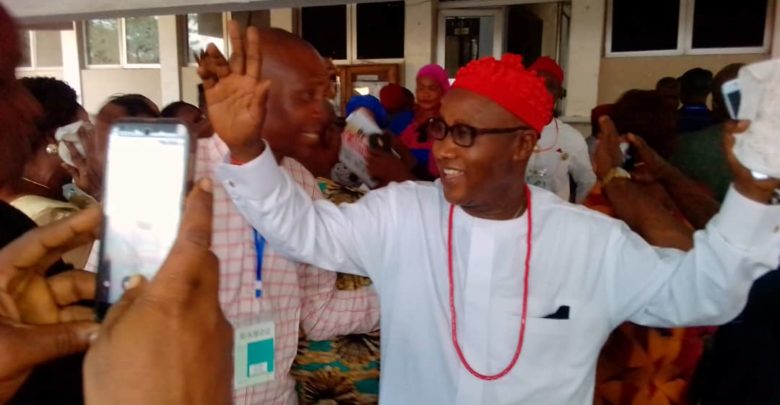 Photo: Agu Chris Ekeocha (Onwa), the incoming President of ISTDAL after his victory last year.
By George Aluo
All is set for the inauguration of the new executives of the Imo State Town Development Association (ISTDAL) slated for this weekend (Sunday) at the Imo liaison office in Victoria Island, Lagos.
The incoming President of the body, Agu Chris Ekeocha (Onwa) disclosed yesterday in a release that the event is expected to attract top Imo and Lagos state government officials as well as community leaders and business executives.
Former Imo and Abia military governor, Gen Ike Nwachukwu (retd) is expected to serve as chairman of the event while HRH Eze Samuel Agunwa Ohiri who is the chairman of Imo traditional rulers council would lead the role call of Royal Fathers expected to grace the occasion.
Imo State governor, Hope Uzodinma alongside two former governors of the state, Ikedi Ohakim and Ndubuisi Kanu top the list of Special Guests of Honour.
"We have put everything in place for a colorful and memorable inauguration of the new executives of Imo state town development association Lagos (ISTDAL). ISTDAL is the umbrella body of all Imo Autonomous communities in Lagos. For us, it is a new dawn in the effort to develop Imo State and ensuring the welfare of our people in Lagos," Ekeocha stated.
He charged all Imo sons and daughters in Lagos to storm the Imo Liaison office in Lagos for the event even as he added that the new ISTDAL executives would carry every Imolite resident in Lagos along as the association belongs to them.