Sports
All Set For YP4T Football Tournament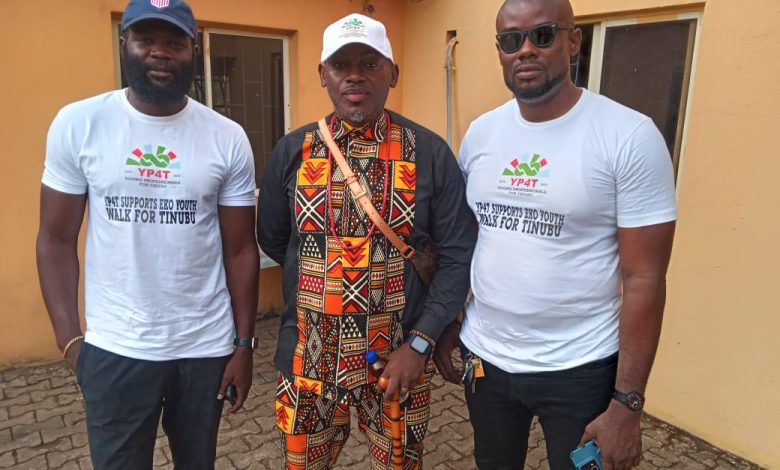 By Akeem Busari
A group of young Nigerians under the aegis of Young Professionals For Tinubu(YP4T), a non-governmental socio-political organisation, have set up plans to organise a grassroots football tournament aimed at galvanising grassroots support for All Progressives Congress presidential candidate, Asiwaju Bola Ahmed Tinubu.
Speaking with journalists, the chairman of YP4T, Hon John CDO Ikeotuonye, explained that the group is bent on ensuring that Tinubu, becomes the next president of Nigeria. Adding that one of the ways to achieve that is to galvanise grassroots support and football, is a veritable tool in that regard.
"We are strongly behind Asiwaju Bola Tinubu, because we know he has the experience, the socio-economic and political wherewithal and sagacity, to help improve the fortunes of this country.
"Much more, as stakeholders in the fortunes of Nigeria, we understand the importance of sports and particularly, football in the lives of the average Nigerian. When Tinubu becomes President of Nigeria, our football will regain its desired pride of place in the world.  At YP4T, we believe so much that Tinubu, can move every facet of our national life forward," he enthused confidently.
The YP4T Football Tournament which is billed to hold February 9-10, 2023  in Lagos, would feature 8 teams drawn from different parts of Lagos.
According to the tournament coordinator, Coach Akinbukola Ogundiran, the winning team would go home with a giant trophy and N250,000 cash prize. While the second and third place teams would receive 150,000 and 100,000 respectively.
The teams expected to participate in the tournament are, DePros FC, Smart FC, BKB-BYA Utd FC, Funton FC, Rising Star FC, Abaj United Sporting Club, Amoroso FC and Young Boys FC.