Sports
Amputee Football Federation plan city tour, as body holds inaugural meeting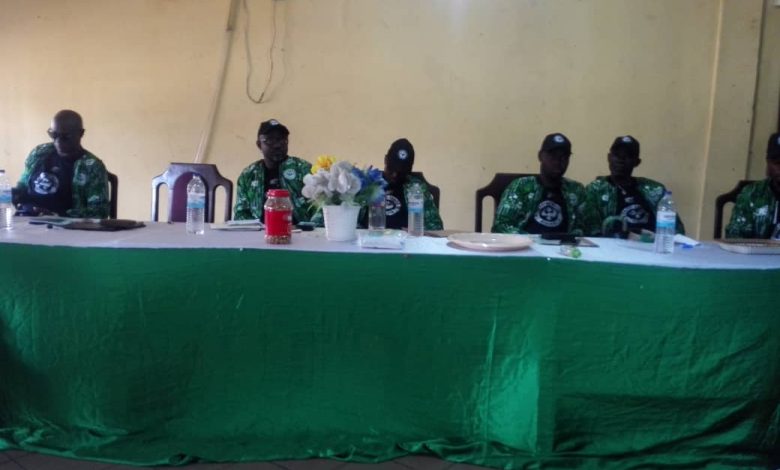 By Ifeanyi Eduzor
As part of efforts to drum support, showcase the game and discover more talents, Amputee Football Federation of Nigeria has concluded plans to embark on city tour.
President of the Federation, Paul Maduakor stated this after the inaugural meeting of the board held Friday at the Media Center of the National Stadium, Surulere, Lagos.
According to him, the stage is now set for the new board to improve the standard of the game in the country and also encourage more youths to be part of the sports.
" Our main target is to organise city tour where these players will play in selected cities to showcase them to other parts of the country where people can actually see them display their talents.
" You know that a lot of people don't know that Amputee football exists or that somebody with one leg or arm can play football with clutches and once the city tour is organised, many talented amputee players will develop interest in the game.
" In doing this, we're also going to make them be like celebrities because they're doing well and we want to expose them to the whole world.
Explaining how the tour would be carried out Maduakor who also doubles as Chief Executive Officer of Zenith Sports International stated that
they will first organise matches in crowded areas in Lagos and then move to other states where amputee football does not exist positing that they're doing this to discover new players because they don't want to continue recycling national team players.
He further stated that zonal representatives on the board of the Federation have been charged to do more in the area of developing the game in their zones even as he announced that the Federation will soon open a social media handle where people can actually see the players display their talents
" It's equally important I tell you that all the zonal representatives have been charged to develop the game in their various localities because the only reason why they came on board is to help develop the game at their zones.
"We'll try our possible best to improve the standard of amputee football in the country. We need to be at par with the Western World because we started early and as such should keep on developing and not going down.
" We shall also look at the possibility of ensuring that the standard of living of every amputee player is taken care of to give them sense of belonging", he stressed.
On how to get the required finance to carry out their notable projects, he appealed to corporate organisations to support them in their bid to give amputee footballers hope just as he explained that the Federation intends to make its materials such as track suits and jerseys for sale as a way of raising money.