Feature
Anambra Achievers Team congratulates Obi, others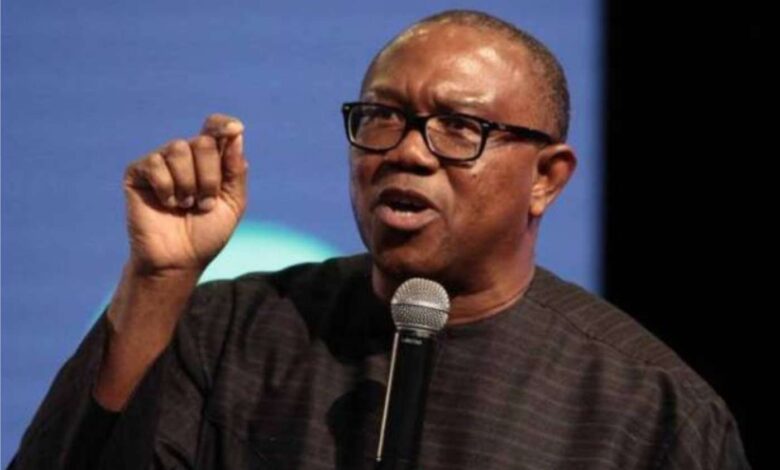 The 100 Achievers Team congratulates illustrious sons of Anambra State who shine brightly on Anambra's political firmament on their birthdays. These worthy individuals are His Excellency Mr Peter Obi, the former Governor of Anambra State who clocked 59 glorious years, Senator Victor Umeh who clocked 58years, Val Ozigbo and Osita Chidoka who clocked 50 golden years and 49 years respectively.
Mr Peter Obi who goes by the sobriquet Okwute needs no introduction. His campaign slogan in 2003 read "Is Anambra State cursed or are we the cause". It was a deep statement that called for deep introspection,  a wake up call for Ndi Anambra to take charge of their destinies and chart a new path. His unwavering legal bouts in the face of numerous defeats eventually led to the reclamation of his mandate and altered the Nigerian electoral calendar. His staunch faith in the Nigerian judicial system has deepened and enriched our jurisprudencial ethos and has minimised electoral violence, giving politicians the assurance that the Lady Justice still dispenses justice without fear or favour. 
Peter Obi's performance as a Governor of Anambra State has remained phenomenal and sterling. His ability to develop all sectors simultaneously, his laser sharp focus, his legendary prudent management of State resources, his simplicity and unassuming aura despite the enormous powers of a Chief Executive of a State and more importantly his human capacity development through educational initiatives endear him to fans from all over the country. 
Senator Victor Umeh has successfully propagated the gospel according to APGA throughout the length and breadth of Igboland. Through his political sagacity, APGA as a political party has not only survived a lot of political wilderness but has flourished. His journey in the Senate and his contributions during the last National Confab remain spectacular. The passion for the development of Igboland and the zest for the East to reclaim it's rightful place in the Nigerian political table makes him sleepless. 
Val Ozigbo is a thoroughbred professional and a high flyer in the corporate world who has chartered records and has shown that excellence should be an attitude. He was the Transcop Hilton CEO. By a display of sheer brilliance, he eventually became the CEO of Transcorp Nigeria, a truly Nigerian conglomerate with interests in several sectors of the economy. His imprints in corporate governance and his managerial skills has placed the company at a vantage position in the world of business, growing in leaps and bounds.
Osita Chidoka, himself another example of preparation meeting an opportunity, became the Corps Marshall of the Federal Road Safety Commission, and later the Federal Minister of Aviation. His ideas and vision transformed the operations of the Agency and streamlined it according to international best practices. His training and retraining of the personal of the Agency changed their orientation and made them more alive to their responsibilities,  leading to safer roads and saner drivings. He brought a fresh perspective with his election campaign during the last Anambra Governorship election and changed the narrative on issues that should dominate the campaign. 
Even though these well accomplished individuals have done so much already in furtherance of the development of their society, more still needs to be done and their exceptional services are highly needed. Like the Holy book said, the harvest is plenty, but the labourers are few. The reward for hardwork is more work. The 100 Achievers Team wishes them more glorious years. May they continously fly higher for God and for Country.