Sports
Anambra FA: Iloenyosi names new FA secretary, others
...Sets up three man committee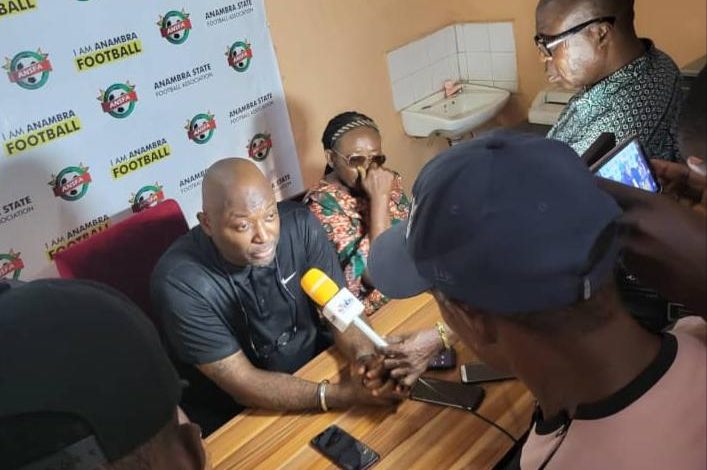 Anambra FA chairman, Chikelue Iloenyosi has hit the ground running with the appointment of a new FA secretary.
The new scribe, Raphael Nweke steps into the shoes of Chijioke Onyedika who has been on the saddle for over a decade.
Iloenyosi in a release after a stakeholders meeting on Thursday in Awka stated that the new appointments are aimed at repositioning the FA.
Iloenyosi named Captain Louie Ikem Asika as Media Officers of the FA, Ifeanyichukwu Ojukwu Senior Special Adviser, Ernest Nwobu aka Fabule (CSO), Wendy Mbanefo (female PA) Amaechi Nwakeze (PA) and Michael Myckie Chukwuebuka (SA media).
The FA boss further disclosed that he has set up a three man committee that would look into the hand over note submitted by the former FA scribe.
The committee which has vice chairman Victor Aniekwelem (chairman), Darlington Chidubem (Secretary) and Uzor Ekpundu  (Member) is to submit its report in one week.
In Iloenyosi's words…"This is the time to move on with meaningful discussions on how to move the state forward. We are all here today because we all love football. Many of us including myself are product of grassroot Football. And that's why we all have to work hand in hand to reposition football in the state. We all have a duty and responsibility to this state through football and together we can achieve it. This is not time for Politics but development."
The stakeholders meeting was organized to draw a concrete road map for football development in the state. The meeting had in attendance different stakeholders from different fields, from Match Commissioners to Referees Association to Players Union to Club Owners and Ex Internationals.
In attendance were acting chairman of the club Owners Association, Michael Mbazue JIMBAZ, Chairman of Referee Association in the state, Collins Obiefuna, Chairman of Players Union, Anambra state chapter Joseph Nwafor, Ex-players Paul Obiakor, Harrison Okagbue, Chief Uzoo Epundu, Ekene Ikenwa, former Jasper player, Ezenwata Nnama.