Sports
Anambra State  FA condoles Tansi College over students killed by lightning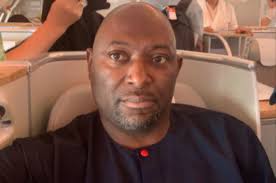 Anambra State Football Association has mourned the three pupils of Tansi International College, Okpuno, Awka killed by lightning while playing football on the school field on Saturday.
In a condolence letter to the Principal, staff and students of the school and signed by the Chairman of the FA, Chikelue Iloenyosi, it stated that the entire football stakeholders and enthusiasts in the state wish to condole the school over the unfortunate incident, praying that such will never happen again in the state.
The letter reads "I on behalf of the executive board members of Anambra State Football Association and
the entire football stakeholders and enthusiasts wish to condole with you and your school management over the unfortunate incident that took place on Saturday 4th November
2023.
"We ask God to accept their souls in heaven and pray for a quick recovery for the hospitalized ones. We will continue to put your school and the entire management in our
prayers.
The association also condoled the grieving students, as well as the bereaved families who lost their beloved ones following the devastating effects of electrostatic discharge from lightening that unfolded on the school grounds in Anambra State.