Sports
ANFPU congratulates NFF on successful AGA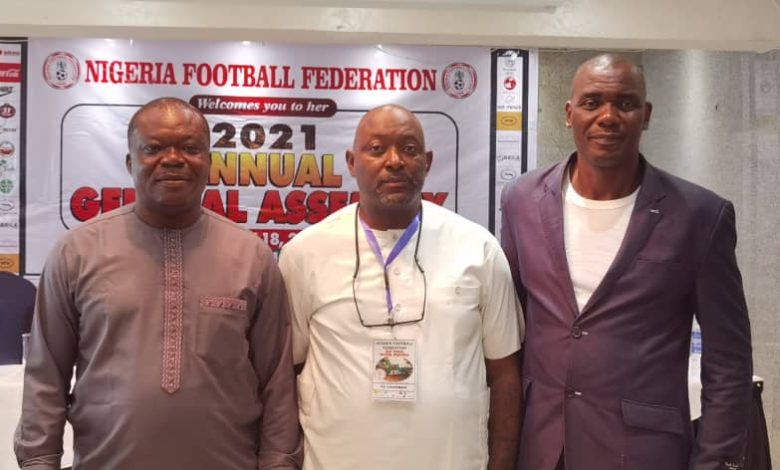 By George Aluo
The All Nigeria Football Players Union (ANFPU) has congratulated the nation's soccer governing body, NFF for a successful General Assembly in Lagos.
According to the Spokesperson of the Union, Mr Monday Kanu, the AGA has paved way for the much talked about Election of new EXCO members and it also offered opportunity for us to present our Nine (9) Point Agenda.
ANFPU stated…"Tops on the list are our desire for an effective Collective Bargaining Agreement (CBA) with the League Management Company (LMC) and increased representation of our members on the various Football related Boards across the country, from the NFF to the State and Local Council Football Associations.
The AGA also afforded us the occasion to meet with some of the contenders for the position of the NFF President. We are especially excited at the increased expression of interest from retired players who are determined to throw their hats into the ring. The All Nigerian Football Players Union desires to engage them all on Zoom sessions subsequently as we chat a more progressive path for the benefit of Footballers both active and retired."