Sports
ANFPU's Position on the NFF Reconciliation Initiative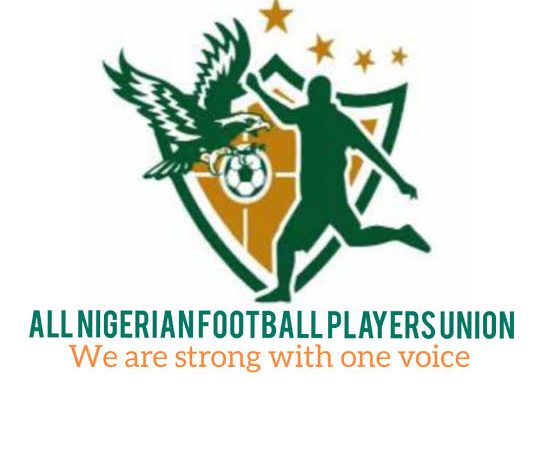 By George Aluo
The All Nigeria Football Players Union (ANFPU) has berated those trying to scuttle moves being made to bring peace to the game in the country.
ANFPU's image maker Monday Kanu said yesterday that it time to end the charade.
Below is ANFPU's statement signed by Kanu…
The NFF Reconciliation Commitment Chairman reached out to our President, Mr Abdul Sule immediately after they were inaugurated and requested for a Zoom meeting with us. After series of internal meetings amongst us we eventually met with them on January 13th 2023 at 7.30pm. The meeting lasted for over 2 hours and we felt it was very productive, at least from our perspective.
One would have thought that with the initiative from NFF to pursue a path of reconciliation through the committee headed by the Deputy Governor of Edo State, His Excellency Comrade Phillip Shuaibu was an impetus to prevail on PFAN (and/or their Taskforce) to at least stay action or withdraw all Court proceedings. From the body language and the utterances of the Gasau led NFF, it's obvious that they are ready and open for dialogue with the Players Union.
It's about time we abandon this long travelled unproductive pathway that has not benefitted anyone not even the purveyors of this mean-spirited approach. For years, we've been wasting precious time and resources fighting a cause without success while strangers are running our affairs and getting fat from our past labour. Imagine the recently released list of NFF Committees that is replete with non football stakeholders. We have very qualified and capable individuals to be part of the Committees. We have very capable members with over 15 years Bar experience each to be part of the ethics committee, for example.
The Players Union should ALWAYS be on the NFF entourage for every travels be it FIFA meetings or competitions instead what we see are Referees and members of the press getting prime positions. Where is that done?
This Reconciliation Committee is our opportunity to real out our demands to the Federation. This Committee is our occasion to take back our rightful position on football matters but it has to be done through dialogue and constructive one for that matter.
We on the other side of the aisle, the All Nigerian Football Players Union (ANFPU) has given the NFF President, Ibrahim Gasau and the Reconciliation Committee a right hand of fellowship and we urge PFAN to do same and in good faith. We know for sure that not everyone on the EXCO members of PFAN is in agreement with the numerous clogs to peace and progress regularly orchestrated by the Taskforce. Please remember that your silence to their cryptic dealings means consent. Speak now and be counted and posterity will bear you witness.
It just makes no sense to attend a reconciliation committee's proceedings under the name PFAN and then turn around and attend to Court matters under a Taskforce. It just makes no sense that why we are striving to forge a path of peace and reconciliation that entail dismantling the ubiquitous Taskforce that had taken the shine off of PFAN itself instead you are creating another one under the guise of Taskforce on Players Welfare. No, that's not the way to go!
Enough of the games that has been of no benefit to anyone but has only created a vacuum for non core football stakeholders to fill at the Federation. The evil days are far spent. It's about time we awake to do the right thing.