Sports
Anglican Communion inspires rebirth of school sports in Anambra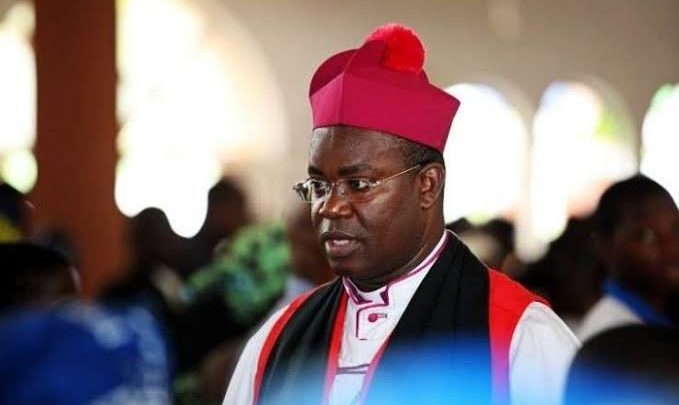 School sports in its truest form has returned to schools in Anambra state courtesy of a secondary schools competition organized by the Diocese On The Niger, Church Of Nigeria, Anglican Communion.
Close to 50 schools took part in the opening ceremonies, Monday, 19th November, during which time the participating schools marched past Right Rev Dr Owen C. Nwokolo(PhD), Bishop On the Niger, represented by Rev Canon Rufus Ezenwaka, the Secretary,Education Commission of the Diocese.
Addressing athletes in the presence of Principals of schools, the clergy and the Directors and staff in the Education Commission, the Bishop said, "although St Paul in the scriptures said that physical exercise profiteth little, that 'little' brings a lot into the total and wholesome development of a student.
Speaking further, the Bishop remarked: "Apart from the discipline and veritable socially desirable attributes, sports can develop and elevate those who are talented to a status far beyond their dreams, as evidently seen in successful sportsmen today."
He urged the athletes to strive to participate fairly, exhibiting humility in victory and gallantry in defeat.
Speaking after the opening ceremony, the Diocesan Director of Sports, Victor Ikechukwu paid glowing tribute to the Bishop who, through his inspiration, vision and passion for sports (and therefore youth) development, founded the Bishop Owen Nwokolo Football Academy (BONFA), the Bishop Owen Nwokolo Primary School Sports Competition and now, the Secondary School Sports Competition, which completes the cycle of his visionary sports development programs in schools.
Present in the opening ceremony were Rev Canon Anieto – Chairman, Diocese On The Niger School Sports Committee, Rev. Canon Ifeanyi Obiekwe, Principal, St Christopher's Junior Seminary, Directors in the Education Commission and Principals of Schools, among others.
The competition while ran for one week featured seven sports -Athletics, Badminton, Chess, Cricket, Football, Table Tennis and Volleyball.