Sports
Aruna Quadri listed for WTT finals in Doha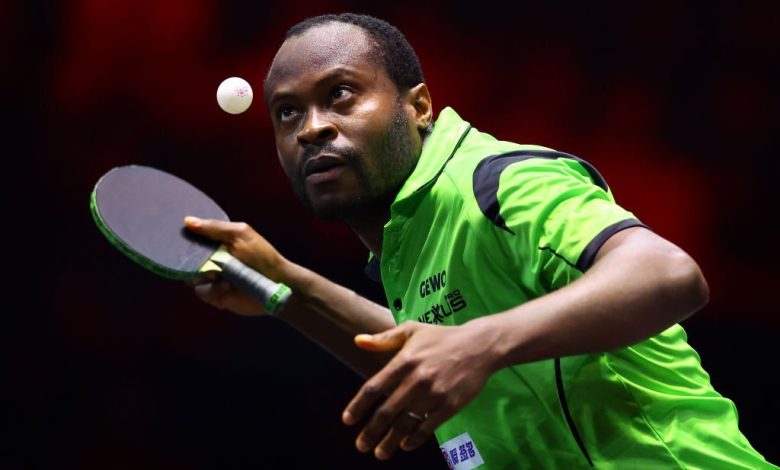 Aruna Quadri has been listed as the 15th player to qualify for the season-ending WTT finals for the top 16 players in the world.
The Nigerian will be making his third appearance at the WTT finals after he was confirmed as the latest qualifier among the top 16 that are expected to compete at the event taking place in Doha, Qatar.
The WTT finals is regarded as the peak of the WTT Series, and it provides the opportunity for the best 16 men's players in the world to battle for a share of $340,000 prize money at stake as well as ranking points to shore up their rating for their qualification for Paris 2024 Olympic Games.
Aruna remains the only African player to have featured in the WTT finals having competed at the maiden edition in Singapore as well as the 2022 edition in China.
In his maiden outing, the Nigerian caused a major upset after beating world number eight Liang Jingkun of China 3-1 to hit the quarter-final while he was beaten by Brazil's Hugo Calderano to exit the tournament.
At the 2022 edition in China, he exited in the first round after losing 3-1 to world number eight Chinese Taipei's Lin Yun-Ju.
For the third consecutive edition, Aruna will be making a return to compete against the world elite players from January 3 to 5, 2024, while the Nigerian holds the record as the first African to hit the quarter-final of the tournament.
In the list of confirmed players made public by WTT, Aruna has been included as the latest qualifiers to join the squad heading to Doha.
Players that had already booked for spots at the tournament include Fan Zhendong (China), Wang Chuqin (China), Ma Long (China), Hugo Calderano (Brazil), Liang Jingkun (China), Lin Yun-Yu (Chinese Taipei), Felix Lebrun (France), Lin Gaoyuan (China), Jang Woojin (South Korea), Lin Shidong (China), Tomokazu Harimoto (Japan), Dimitrij Ovtcharov (Germany), Dang Qiu (Germany) and Darko Jorgic (Slovenia).
The battle for sole slot will be between Anton Kallberg (Sweden) and Marcos Freitas (Portugal) while the only option for Freitas to steal the spot from Kallberg is if he reaches the final of WTT Feeder Vila Nova de Gaia in Portugal later this month.
Doha, renowned for its record of hosting world-class international sporting and WTT events, will host the best 16 men's singles and eight men's doubles pairs at the Lusail Arena as the stars of WTT compete for the 1500 ITTF Table Tennis World Ranking Points on offer and the chance to be crowned season-ending champions.