Politics
Atiku to INEC boss: Instruct Collation Officers To Upload Results Immediately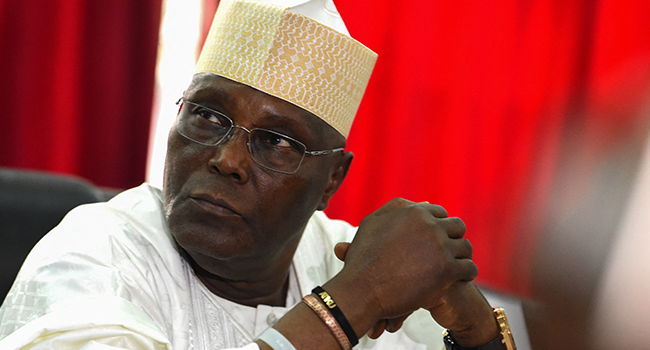 Presidential candidate of the Peoples Democratic Party, Atiku Abubakar, has asked the National Chairman of the Independent National Electoral Commission (INEC), Prof Mahmood Yakubu to instruct the Collation Officers for yesterday's election to upload the results to the INEC server immediately.
According to a report on Channels TV online, Atiku made the call in a statement by his media aide on Sunday.
Atiku said this has become necessary to checkmate some governors who are trying to compromise the results at the local government collation level.
"It will be a disservice to Nigerians and a negation to democracy for anyone to subvert the will of the people as freely expressed in their votes of yesterday," Atiku said.
He called on Nigerians to be calm but vigilant to ensure that anti-democratic elements who are masquerading as progressives do not steal their mandate.
According to the statement, the PDP candidate was of the opinion that in what is already turning out to be a nail-biting race in the 2023 Nigerian presidential elections, early results from polling units and exit polls indicate that he is projected to become the first candidate to meet the mandatory 25% requirement of votes cast in at least 24 states.
He further opined that according to the latest projections, he is also set to exceed expectations in at least 10 states, where he is projected to garner over 40% of the votes cast.
Meanwhile, the PDP presidential candidate has expressed gratitude to the Nigerian people for their support so far and pledged to continue to work hard to earn their trust and confidence.
"We are humbled and honoured by the early projections, which indicate that the Nigerian people have seen in Atiku Abubakar the kind of leader that they want to lead them into a brighter future".