Sports
Basketball: Cape Verde makes history, qualify for FIBA Men's World Cup as Nigeria fails to pick ticket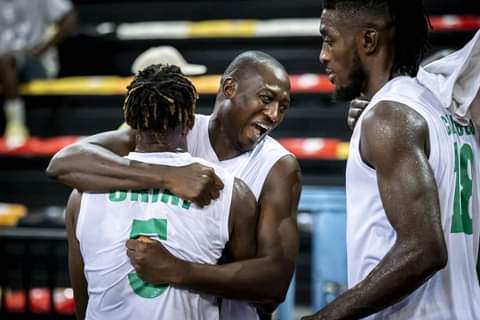 By Ifeanyi Eduzor
The Island nation of Cape Verde has qualified for the 2023 FIBA Men's basketball World Cup finals.
Thanks to their 79-64 points win over Cote D'Ivoire on Sunday in Luanda, Angola, during the last game of the qualifiers.
They join Angola, Cote D'Ivoire, Egypt and South Sudan as Africa's flag bearers at the World Cup to be co-hosted by Japan, Indonesia and Philippines which dunks off on August 25th.
As Cape Verde handed Cote d'Ivoire their second loss of the FIBA basketball World Cup 2023 African qualifiers, they were finally able to celebrate qualifying for the World Cup for the first time ever in the history of their nation.
Aside from making history in that regard, Cape Verde are now the smallest nation to ever qualify for a World Cup as well, beating the record that was previously set by Montenegro in 2019 World Cup.
Montenegro seemed to have shattered the record in China with a reported population of just over 620,000 at the time. The previous record holder was Qatar, whose population was just under 1 million in 2006.
Nigeria's D'Tigers could not hold their own against host Angola as they fell 59-65 in the final game of Window 6. It ended 15-18, 14-18, 9-19 and 21-10 in favour of Angola.
In the other results of Match Day 3 of the qualifiers, Guinea defeated Uganda fell by 88- 47 points while Senegal beat Cameroon by 89-63 just as DR Congo recorded a 72-68 points victory over Tunisia with South Sudan beating Egypt by 97-77 points.