Sports
Basketball: D'Tigress drop three places in FIBA ranking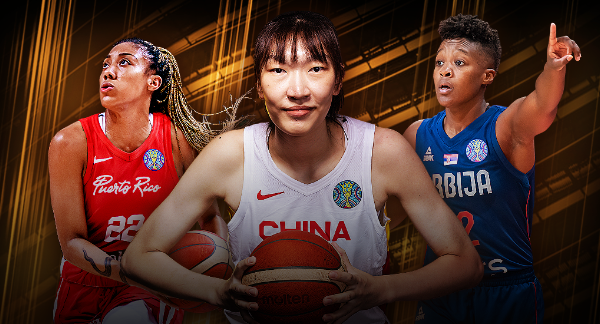 By George Aluo
Nigeria's failure to play the FIBA World Cup has continued to take its toll on the country.
The D'Tigress who were number 12th in the world have now dropped three places as they are now ranked 15th in the latest ranking released today by FIBA.
Mali who took over Nigeria's World Cup slot  had a big rise as they moved up nine slots to 26th as they returned to the global showcase and finished 11th after having placed 15th in 2010.
China jumped to second place in the FIBA World Ranking Women, presented by Nike thanks to finishing second in the FIBA Women's Basketball World Cup 2022.
China were defeated in the FIBA Women's Basketball World Cup Final 83-61 by the world's top ranked team USA, who top the latest ranking with 848.8 points. By reaching the podium for the first time since 1994, losing only to the World Champion USA, China jumped five spots to second with 676.5 points. Hosts Australia finished third at home in Sydney in the flagship event of women's basketball and retained the third place spot in the ranking with 668.3 points.
Fourth place in the latest ranking now belongs to Spain, who fell two spots to 661 points as they failed to qualify for the FIBA Women's Basketball World Cup after taking second in 2014 and third in 2010 and 2018.
Canada finish off the top five in fifth with a one-spot drop to 648.9 points, being surpassed by China at the FIBA Women's Basketball World Cup.
The biggest climber in the Top 10 was Puerto Rico, who rose six spots to 10th by reaching the FIBA Women's Basketball World Cup Quarter-Finals. This was arguably the biggest positive surprise of the event. In 2018, they finished 16th-placed at the World Cup held in Spain.
Bosnia and Herzegovina registered the largest rise in the top 50 as they jumped 10 spots to 14th place as they reached their first FIBA Women's Basketball World Cup – and took 12th place