Sports
Basketball: FIBA 3×3 agrees two-year partnership with Eurovision Sport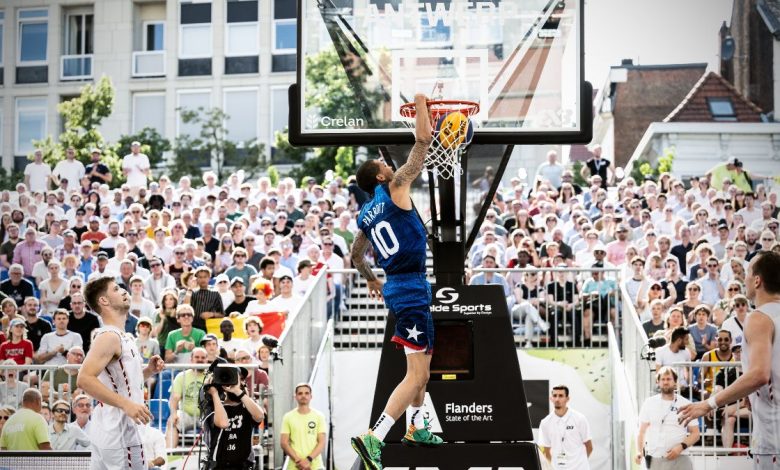 FIBA 3×3 has confirmed an agreement with Eurovision Sport, the sports arm of the European Broadcasting Union (EBU), to broadcast all FIBA 3×3 flagship events in 2023 and 2024.
The agreement covers a range of 3×3 world and European events, including the upcoming FIBA 3×3 World Cup 2023 in Vienna from May 30 – June 4, 2023. The agreement will enhance free-to-air coverage of two Europe Cups and the three Olympic qualification tournaments, as well as the FIBA 3×3 professional circuit in both men and women, bringing 3×3 basketball to millions of new fans across the continent.
Through this partnership, the EBU will receive exclusive live rights for its Members in the territories of Belgium (RTBF and VRT), Greece (ERT), Hungary (MTVA), Lithuania (LRT), Netherlands (NOS), Poland (TVP), Spain (RTVE) and Switzerland (SRG-SSR) with the option to include more Members from additional territories if their national teams qualify for an event.
The partnership will see news clips distributed via Eurovision Sports News and FIBA 3×3 events will receive widespread promotion via the social media of EBU Members and FIBA's 3×3 digital media platforms. EBU Members will base their coverage on their national teams and use the content on their linear and non-linear platforms.
Full details of the events covered by the agreement are as follows:
2023
FIBA 3×3 World Cup 2023 (May 30 – June 4 – Vienna, Austria)
FIBA 3×3 Europe Cup 2023 (Sept 5 – 7 – Jerusalem, Israel)
FIBA 3×3 Women's Series Final (Sept 16 -17 – Ulaanbaatar, Mongolia)
FIBA 3×3 World Tour Final (December)
2024
FIBA 3×3 Europe Cup 2024 
FIBA 3×3 Universality-driven Olympic Qualifying Tournament 1 (UOQT1) (Israel)
FIBA 3×3 UOQT2  
FIBA 3×3 Olympic Qualifying Tournament 
Alex Sanchez, FIBA 3×3 Managing Director, said: "We are excited to partner with Eurovision Sport to bring the most thrilling urban team sport to new fans across Europe. Through this partnership, we have the opportunity to bring the incredible stories of world class 3×3 players and competitions to millions of households and elevate 3×3 basketball to new heights."
Andreas Aristodemou, Head of Summer Sports at Eurovision Sport, said: "We are thrilled to start this new partnership with FIBA 3×3, an exciting, urban and youth-oriented sport. This agreement covers all the FIBA 3×3 flagship events in 2023 and 2024, providing great, gender-balanced content to our Members for their linear and digital platforms. We look forward to the next couple of years, which we hope will be the start of a long journey."
In today's fast-paced and competitive world, 3×3 has experienced significant growth since its inception, with more events and increasing prize money attracting top talent from around the world. It is now considered the most thrilling urban team sport.