Sports
Bayelsa FA: Egbe launches five point agenda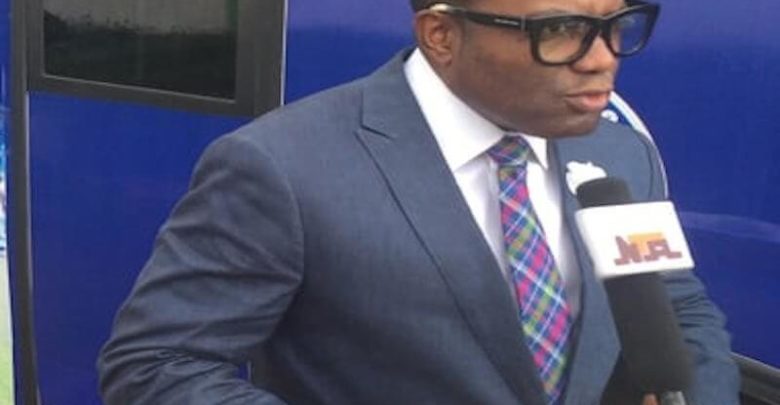 Frontline contender in the Bayelsa State FA election, Ebi Egbe has rolled out a five point agenda aimed at taking the state's football to higher grounds.
Egbe, who is the chief executive officer of Africa's leading Stadium construction outfit, Monimichelle said in his manifesto that his vision is to Bayelsa football from grass to grace.
Below is the manifesto which he released today ahead of the June 10 elections:
Bayelsa Football:
Where we are now: To say that Bayelsa football is at moment on ground zero, would to say the least, amount to one being honest.
Why are we on ground zero:
Without mincing words, that our football is yet to take off is basically because it has over the years been left in the hands of those who do not have the expertise to turn it around. Some of those running the game now, may be honest, but the truth is that no one can give what he doesn't have.
Football administration requires special skill, international exposure and vibrancy.
Why am I in the race?
This is a very fundamental question and my answer is I m in the race to turn things around. To make football in Bayelsa what it is in other climes where it is big business.
How to go about it:
To achieve the vision of making Bayelsa football big business, I have a five point agenda.
A. Regular Competitions: Under what happens now, there would be regular competitions if I emerge the State FA chairman. Clubs would be busy year round as there would be tournaments unlike the present situation where our clubs look forward to only the FA Cup and state league. The only way to discover talents is through competitions. They are not discovered in the boardroom where the politics of the game is played.
B. Involvement of Corporate Bodies: As chairman, I will woe corporate bodies to invest in the game via sponsorship. The game would be made to look very attractive to corporate bodies doing business in Bayelsa State.
C. Team Spirit: As chairman, I would run an FA in which every stakeholder would be carried along. There won't be any "outsiders" in the scheme of things. We shall be members of one big football family.
D. Transparency: As chairman, transparency shall be my watchword. Our books, offices would be open. There shall be no hidden agenda in all my dealings. I shall run an open door policy where the interest of Bayelsa football shall come first on all issues.
E. Yenagoa shall come alive: As chairman, I will stop at nothing in ensuring that Yenagoa hosts international football matches involving Nigeria. With Samson Siasia Stadium boasting of a world class football turf, no effort would be spared in ensuring that the arena is fully utilized by the NFF. I will use my well oiled contacts in Nigerian football to deliver on this.
A vote for Ebi Egbe is a vote for the total turn around of the fortunes of Bayelsa football. This is urging the delegates to vote right by voting Egbe…a man with the right panache, zeal , contact and sagacity to move Bayelsa Football from grass to GRACE.