Sports
Bayern, Monchengladbach clash tops StarTimes' live broadcast of Bundesliga Matches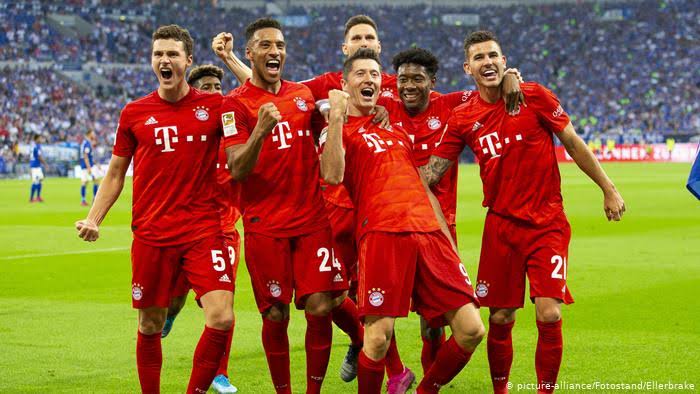 German Bundesliga champions Bayern Munich and Arch-rivals Borussia Monchengladbach will stir up football spirit among soccer lovers this Saturday by 3:30 pm at the Borussia Park in the German top flight.
StarTimes Nigeria has assured subscribers of live broadcast games of the Bundesliga League and other thrilling sporting actions on its ST World Football Channels 244 and 254 and ST Sport Premium channel 246.
The season has not gone to plan for Bayern Munich. The Bavarians have already fired Croatian boss Miko Kovac and Hans-Dieter Flick is currently in charge on an interim basis. Things were going well for the temporary boss, as he won his first four games in charge in all competitions, without conceding a goal.
However, Flick's good start came to an end last time out with a shock 2-1 home defeat against Bayer Leverkusen. The defeat means that the reigning German champions have won just three of their last seven Bundesliga games, which is certainly not the record of champions.
Unsurprisingly considering their patchy start to the Bundesliga campaign, the champion's recent away form has not been great, as they have won just three of their last eight away games in the German top-flight.
Monchengladbach have now won eight of their last ten matches in the German top-flight. The Foals attacking prowess has helped the home side's recent form, as they have now scored at least twice in seven of their last nine league matches.
Their home form has also proven a big factor in their lofty position in the table, as Rose's team have won five consecutive victories on home soil in the Bundesliga, having scored at least twice in each victory.