Sports
Beach Soccer AFCON: Supersand Eagles tackle Senegal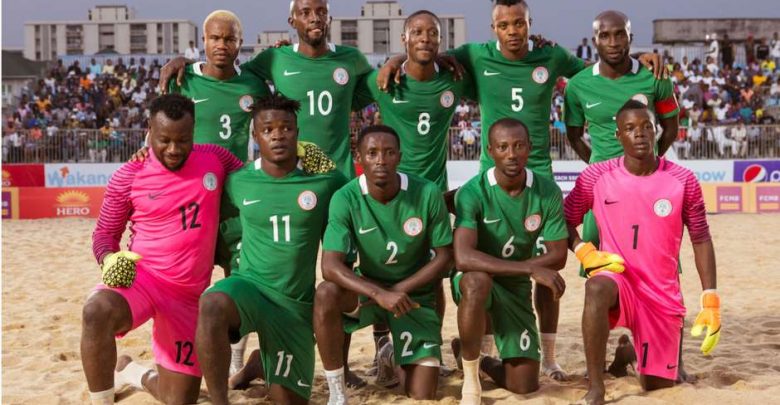 Two –time African champions Nigeria began their campaign for honours at the 2018 Beach Soccer Cup of Nations when they file out against old foes Senegal in Sharm El Sheikh on Saturday morning.
The 2018 Beach Soccer Cup of Nations, which begins on Saturday and ends on Friday, 14th December, will serve as Africa's qualifying tournament for the 2019 FIFA Beach Soccer World Cup holding in Paraguay.
Contests between Nigeria and Senegal have always been fierce, and most of the time close calls. Both teams will also square up against Libya and Tanzania in Group B.
The Supersand Eagles will take to the field against the Senegalese at 12.30pm Egypt time on Saturday (11.30am in Nigeria), before clashing with Libya on Sunday and Tanzania on Monday.
Hosts Egypt head Group A that also has Cote d'Ivoire, Madagascar and Morocco.
Coach Audu 'Ejo' Adamu has picked Dami Danjuma Paul, Isah Arome, Joshua Enaholo, Abu Azeez, Emeka Ogbonna, Suleiman Ogodo, Tyson Ojukwu, Emmanuel Ohwoferia, Fayowole Egan-Osi, Victor Tale, Taiwo Adams and Oladele Kareem to fly Nigeria's flag at the championship.