Sports
Bullet Energy: Hot Coal beat FCT Hardrockers to win tournament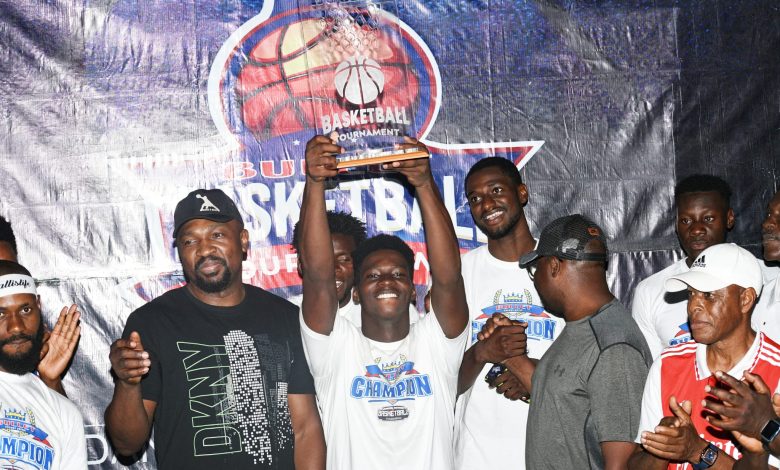 Photo: Bullet Energy Drink tournament winners in Abuja, Hot Coal receiving their trophy
Teams, players and fans had to deal with the sudden change in the date of national election as announced by the Independent Electoral Commission to play their scheduled competition.
In spite of the election date coming within the Bullet Energy Drink Tournament in Abuja the teams and basketball fans still had fun with the tournament that started from the National Stadium and ended at Zone 6.
"We sat down and reviewed the schedule and the elections across the country and agreed that we just had to go with the competition and it was one of the best decisions taken in recent times," Sam Oguche whose Foundation organized the tournament said in Abuja on Tuesday.
"A change in date would have affected our other major events through the year. We are really excited to have finished up even though we were forced to play an additional day. The idea of running these programmes is to give the players opportunities to grow in the game for the teams to watch their players in actual match situations. The state associations and the NBBF cannot give the teams enough competition and so the former players help out and we are so grateful that Bullet Energy drink has identified with the players and basketball in Nigeria for close to 10 years now."
In the competition that ended late on Sunday in Zone 6 of the Federal Capital Territory, Hot Coal defeated FCT Hardrockers 65-60 to lift the trophy and the cash prize. The Hot Coal players who were hardly given chance to excel by analysts burnt out all opponents in the weeklong event. The players celebrated through the night.
The next stop for the Bullet Energy Basketball tournament will be Asaba. A new date will be announced in due time by the Sam Oguche Foundation and Bullet Energy Drink.