Sports
Bundesliga: Dortmund fail to flatten the curve against Bayern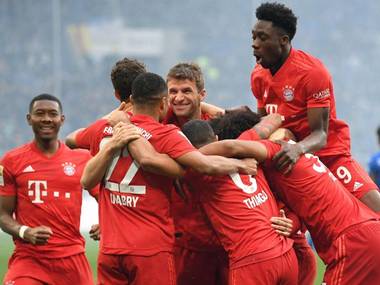 By George Aluo
Poor outing! That was Borussia Dortmund had at home Tuesday night as they allowed rivals Bayern to run away with a 1-0 victory.
With the away win, Bayern have now established what looks like an unassailable lead at the top. Bayern are at the top with 64 points while Dortmund remained second place with 57 points.
Joshua Kimmich's 43rd minute strike was all Bayern needed to carry the day in a match in which they were clearly the better side.
The Bundesliga it would be noted is the first of Europe's major leagues to resume after play was suspended due to the coronavirus pandemic, with the league having kicked off again on May 16th.
The matches are being played behind closed doors without fans.