News
CAF honors Enyimba chairman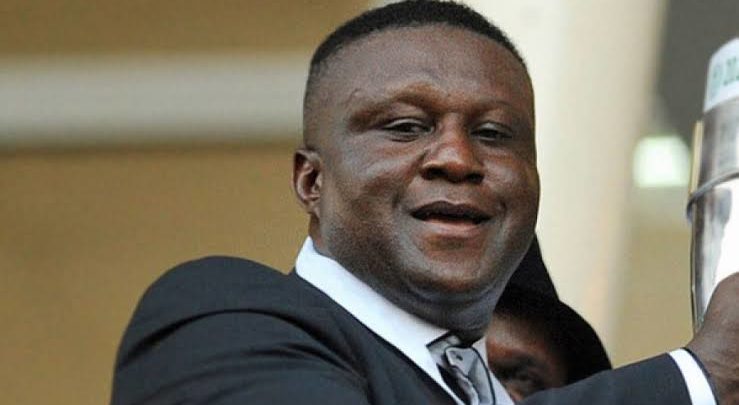 By James Oparaekocha
In a rare demonstration of appreciating his exploits in African and Nigerian football, the Confederation of African Football CAF, has singled out Enyimba Chairman, Chief Felix Anyansi Agwu as one of only Seven top African Club Presidents invited to a stakeholders meeting at the CAF headquarters with the FIFA President.
Infantino is coming as part of FIFA efforts to chart a new way for African football.
The nomination of Anyansi Agwu as part of this critical stakeholders meeting on African football is a good omen for Nigerian football, before the world.
Here's a man who has proved that passion, dedication and selfless service which has culminated into achieving what no other has achieved in Nigerian Club football are the essential ingredients required to achieve anything.
Anyansi's drive for success has seen him win over 30 trophies in a space of 19yrs at the helm of affairs as the President of Enyimba International Football Club. The fact that three different Governors have found this sagacious football icon worthy to work with speak volumes of his administrative competence, consistency, and loyalty to successive governments in Abia state, the owners of Enyimba International Football club.
When Enyimba won its first CAF Champions League trophy, most Nigerians dismissed the feat as the handiwork of the former Governor's close relationship with the former CAF President Issa Hayatou. Not many considered the classic display of the boys in the field of play. It was when Enyimba retained the trophy back to back that Nigerian truly accorded the club its true accolade. Even President Olusegun Obasanjo, then known as "Mr. Handshake" could not help but hosted the team at the Presidential Villa Abuja, where Enyimba players and officials were showered with millions of naira for making Nigeria proud. The club was dubbed the Jinx breaker. A trophy that had eluded the country for 39yrs prior to 2003. Appointed in the year 2000 as the club President, Felix Anyansi Agwu submerged his entire life into the club, insisting in nothing else but excellence. For a club that was founded in 1976, but always romancing with both the upper and lower leagues was turned into a giant killer under two years of assuming office.
8 time Nigerian Professional League Champions and about 4 times FA cup winners, the team under Anyansi and 40 yrs after the formation of the traditional teams like IICC, Kano Pillars, Bendel Insurance and Rangers has dwarfed every other club in Nigeria and many others in Africa that even FIFA reckons with the club; appearing in the revered FIFA Magazine twice.
There's no doubt that Chief Anyansi Agwu's invitation to be part of this epoch making stakeholders meeting of CAF, chaired by FIFA president Infantino himself is indeed an honour.