News
CAF man thumbs up Monimichelle over Enyimba Stadium turf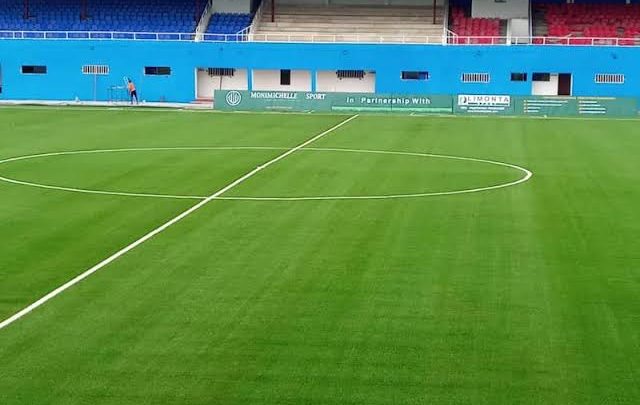 Full marks! That was what Monimichelle got from the Match Commissioner for Enyimba's game tomorrow (Sunday) against Al Hilal of Sudan in the CAF Champions League on the state of Enyimba Stadium turf.
The Ghanaian match Commissioner who gave his name as Adamu Mukaila was full of praise for Monimichelle for the perfect job he did in the maintenance of the stadium turf ahead of the CAF champions league showdown.
In the words of the match Commissioner:"This pitch is comparable with any good field in the world. It is of high standard and I m very very happy that I m here to see the new technology when it comes to field maintenance…I can say you (Monimichelle) has done well. Keep it up."
It would be noted that the CEO of Monimichelle, Ebi Egbe had last week assured Enyimba management that he would carry out a complimentary maintenance of the geotech pitch before their next home game as his own way of supporting the team as they seek continental honors for the country.
Enyimba remains the only Nigerian team that has won the CAF champions league trophy. The club under the able leadership of Felix Anyansi Agwu won it back to back in 2003 and 2004.