Health
Can you imagine a future without cervical cancer?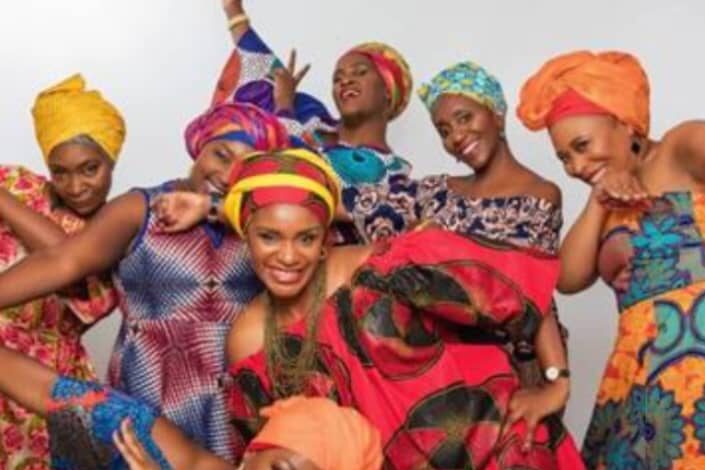 BY ADEZE OJUKWU
Indeed this is a germane question. Can you imagine a future without cervical cancer?
Before now, the answer will certainly be no.
Up until yesterday, imagining a future without cervical cancer, was virtually  unfathomable, due to the toll of the disease on women and girls.
The mere thought of the disease, was dreary.
For several years, it has  plunged females into  untimely deaths, while debilitating others who survived, due to the gnawing pain,  persistent anxiety and mounting bills associated with the treatment.
Cheerily, the emergence of a new global plan,  to eliminate the malignancy, is sparking hopes that the defeat of this infestation is imminent.
World Health Organization(WHO), on Tuesday, launched 'a global strategy to accelerate the elimination of the disease.'
This historic move, signals widespread excitement and  optimism, that women and girls, 'can enjoy a cervical-cancer free future.'
Director-General of WHO, Dr. Tedros  Ghebreyesus, said 'eliminating any cancer would have once seemed an impossible dream, but we now have the cost-effective, evidence-based tools to make that dream a reality.'
 He also said that, 'but we can only eliminate cervical cancer as a public health problem, if we match the power of the tools we have with unrelenting determination to scale up their use globally.'
'Cervical cancer is a preventable disease. It is also curable if detected early and adequately treated.'
The
malignant tumour
of the lower-most part of the uterus, is caused by sexually acquired infection with certain types of Human Papilloma Virus(HPV).
'The virus is mainly transmitted through sexual contact and most people are infected with HPV shortly after the onset of sexual activity.'
'About 30 types of HPV can affect the genitals, including the vulva, vagina, cervix, penis and scrotum, as well as the rectum and anus.'
Medically, the infection  can be prevented by PAP smear screening and a HPV vaccine.'
Yet it is the fourth most common cancer among women globally, according to the WHO chief.
Without taking additional action, Dr. Ghebreyesus explained, 'the annual number of new cases of cervical cancer is expected to increase from 570 000 to 700 000 between 2018 and 2030, while the annual number of deaths is projected to rise from 311 000 to 400 000.'
 The bad news is that, 'in low- and middle-income countries, its incidence is nearly twice as high and its death rates three times as high as those in high-income countries.'
Corroborating, Dr. Princess Nothemba (Nono) Simelela, the Assistant Director-General of WHO, said 'the huge burden of mortality related to cervical cancer is a consequence of decades of neglect by the global health community. However, the script can be rewritten.'
'Critical developments include the availability of prophylactic vaccines, low-cost approaches to screening and treating cervical cancer precursors and novel approaches to surgical training.'
'Through a shared global commitment to the Sustainable Development Goals(SDGs) and leaving no-one behind, the countries of the world are forging a new path to ending cervical cancer,' she noted.
 However, the strategy is being launched at a difficult time, occasioned by COVID-19 pandemic, which has undermined efforts to prevent deaths.
The crises has caused the 'interruption of vaccination, screening and treatment services, border closures that reduced the availability of supplies and  prevented the transit of skilled biomedical engineers to maintain equipment.'
 Therefore Nigeria and other struggling countries need to 'ensure that vaccination, screening and treatment can continue safely, with all necessary precautions.'
'The fight against cervical cancer is also a fight for women's rights,' Dr. Simelela stressed.
'The unnecessary suffering caused by this preventable disease reflects the injustices that uniquely affect women's health around the world. Together, we can make history to ensure a cervical cancer-free future,' she stated.
'Each year, approximately 270,000 women die from cervical cancer, with 85 percent of deaths occurring in low-to-middle income countries.'
'The high mortality rate for cervical cancer in the developing world is driven by limited access to cervical cancer screening and treatment.'
According the World Cancer Research Fund (WCRF), cervical cancer is the fourth most common cancer in women.
'In 2018, an estimated 570 000 women were diagnosed with cervical cancer worldwide and about 311 000 women died from the disease.'
'The estimated age- standardised incidence of cervical cancer was 13·1 per 100 000 women globally.'
'The current status of cervical cancer in low- and middle-income countries is a tragedy,' apparently, due to endemic poverty, as well as dearth of optimal health services and socio-economic facilities.
'In 2018, Swaziland had the highest rate of cervical cancer, followed by Malawi.'
For instance, in Nigeria, cervical cancer is reportedly 'the second most common cancer in the country and in women, accounting for 21 percent  of all female malignancies in 2018, with estimated new cases of 14,943.'
Cervical cancer is most frequently diagnosed in women between the ages of 35 and 44 with the average age at diagnosis being 50 .'
Research shows, that 'it rarely develops in women younger than 20,' but 'older women still face the risk of developing the affliction.'
Therefore, this novel initiative, represents a phenomenal 'milestone because it marks the first time that 194 countries commit to eliminating cancer.'
Three key steps critical for the successful implementation of the blueprint, were identified as vaccination, screening and treatment.
 A statement sent by WHO Spokesperson, Fadéla Chaib, said 'the successful implementation of all three could reduce more than 40 percent of new cases of the disease and five million-related deaths by 2050.'
These goals may seem ambitious and unattainable, however  several scientific studies, clearly indicate that HPV 'is one cancer the world can actually eliminate and it is therefore time to do it.'
Actually the campaign emanated, in May 2018, following a call to action from Dr. Ghebreyesus, with the collective resolve of 'at least 194 countries to end needless suffering from a cancer that is both preventable and curable.'
'The world already has the necessary tools. They just need to be made accessible.'
Therefore, last August the World Health Assembly(WHA) passed a resolution calling for elimination of cervical cancer and adopting a strategy to make it happen.
WHO announced the official launch of the elimination strategy, at the close of the 73rd World Health Assembly, yesterday,  precipitating high prospects for a new era, bereft of this devastating illness.
 'It is a testament to the enthusiasm for this important goal that, even in the context of the COVID-19 pandemic, countries around the world have affirmed their support for this important priority.'
'Due to the pandemic, the event was held virtually and hosted by WHO leadership, cosponsored by governments of Australia, Botswana, Lesotho, Malawi, Nigeria and Rwanda.'
Women, who have lived with cervical cancer from all regions of the world, including advocates and survivors who have fought the disease, opened the event.
High-level speakers also joined them, reflecting support from a broad coalition of partners and agencies.
To advance this cause, ministries of health, partners, and cancer advocates, are celebrating the momentous event, with various activities 'to improve access to cancer prevention and treatment for girls and women.'
Monuments and buildings were  illuminated in 'teal, the color of cervical cancer awareness.'
'In addition to conveying unity in the stand against this cancer, the messaging will continue to socialize the public to the goals and targets set by the strategy,' Dr. Ghebreyesus added.
It is projected that by '2030, all countries can achieve 90 percent HPV vaccination coverage, 70 percent screening coverage, and 90 percent access to treatment for cervical pre-cancer and cancer, including access to palliative care.'
'The moment has arrived for an ambitious, inclusive strategy to accelerate eliminating cervical cancer as a public health problem.'
'Elimination is within the reach of all countries.  We can all leave behind a great legacy if we seize the opportunities that are within our reach now, so that girls who are born today will live to see a world free of this disease.'
The initiative is fuelled by tremendous solidarity and passion from communities, partners and individuals working towards catalyzing change.'
'Meeting the following targets by 2030 will place all countries on the path toward elimination, with 90 percent of girls fully vaccinated with the HPV vaccine by 15 years of age.'
Furthermore 70 percent of women will be screened using a high-performance test by age 35 and again by 45, wile 90 percent of women identified with pre-cancer or the disease will  receive treatment. Also 90 percent of  those with invasive cancer will be managed.'
Ultimately 'investing in the interventions to meet these targets can generate substantial economic and societal returns,' he noted.
'An estimated US$ 3.20 will be returned to the economy for every dollar invested through 2050 and beyond, owing to increases in women's workforce participation.'
'The figure rises to US$ 26.00 when the benefits of women's improved health on families, communities and societies are considered.'
Clearly Nigeria, and other developing countries should embrace this policy, replete with unbounded dividends, as well as the bold targets to halt the high mortalities, morbidities and expenditures associated with the disease.
 .Ojukwu, a journalist and Fellow Hubert Humphrey program, wrote this treatise, as part of her advocacy for the promotion of quality health care delivery for all citizens as well as the implementation of Sustainable Development Goals (SDGs) in society. Kindly send feedback to 
[email protected]