Sports
Champions League final: Why we are going to Lisbon -UEFA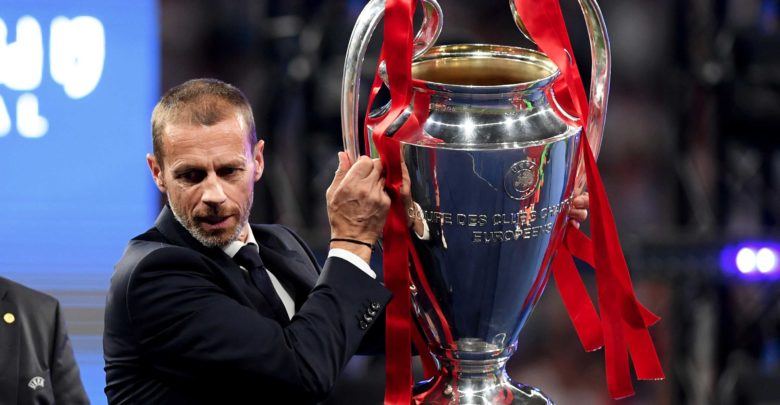 By George Aluo
Europe's soccer governing body, UEFA , has given reasons why it settled for Lisbon, Portugal as venue for this year's final now slated for August.
UEFA President Aleksander Ceferin was quoted by AIPS as saying that choosing Lisbon was purely because of the supportive role of the Portuguese FA when the Coronavirus pandemic reared its ugly head.
In his words: "The Portuguese FA were the first to say that, if we needed help, they were ready to do it. They were in regular contact with their government and they could easily organise an event like that. It was not a fight between Germany, Spain and Portugal. They all offered us help."
Caferin said a decision on whether fans would be allowed to watch the UEFA Champions League final and that of Europa Cup would be taken before the middle of next month, even as expressed happiness that football is leading the way back to normal life.
"No decision has yet been taken about whether any fans may be able to attend. This rests with the authorities of the host nations with a decision to be taken no later than the middle of next month…Football is leading the way back to an almost normal life and I'm proud of the fact that footballers [such as Raheem Sterling and Marcus Rashford] are leading some of the debates over today's important issues."
UEFA's decision to kick the Champions League and the Europa Cup competitions back into action was taken by a video conference of the executive committee.
While, Lisbon hosts the UEFA Champions League final, Germany's city of Cologne would host the less fancied Europa Cup final. The 2020 UEFA Super Cup which was originally due to be hosted by Porto, will now be played at the Puskás Aréna in Budapest on September 24.