Sports
Christmas Soccer: Umuohiagu, Umuowa All Stars game end goalless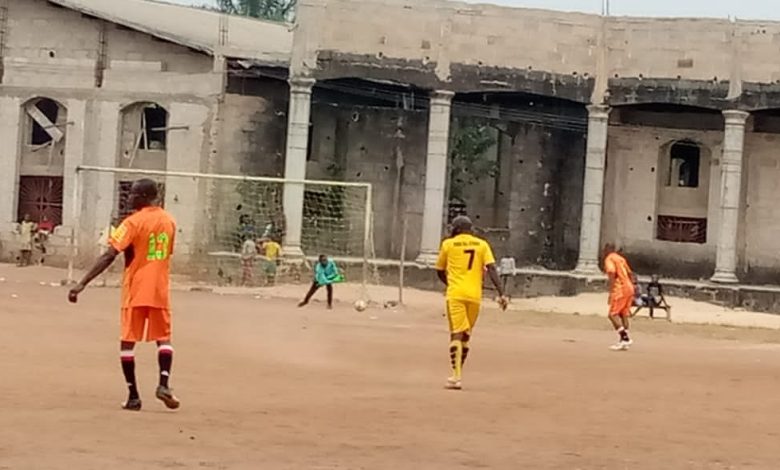 From Athan Agbakwuru Owerri
Football lovers in Ngor Okpala LGA of Imo State and its environs were trilled to an exciting and entertaining soccer contest by the All Stars Football Clubs of Umuowa and Umuohiagu Communities, to mark the end of the 2021 yuletide festivities.
The old soccer stars of the two neighbouring communities engaged in the friendly encounter at the Umuowa Community Central School playground as part of efforts to encourage the growth of the round-leather game as well as provide entertainment for soccer fans in the area.
The friendly match which ended  0-0 saw both teams display legendary skills and strength despite the fact that they were aged men, some of whom are grandfathers.
First half of the encounter witnessed many missed shots at the goal month just as the entire contest was recorded only two corner kicks in favour of the Umuohiagu All Stars FC.
The encounter between the two teams was a return leg of the match which began in 2020 with Umuohiagu stars hosting the Owa Stars at Umuohiagu Central School and the games ended 1-1 draw.
Prominent among the stars were Rev. Fr. Eustace Okere, Chief Emmanuel Okereafor, Ikechukwu Okere, Ezeocha Nze on Umuowa side and Chikodi Opara, Lawrence Obikara, Friday Adobe, Cyril Nwogu (Power), John Okoro among others on Umuohiagu side.
The 90 minutes encounter  was watched live by the National Secretary of Sports Writers Association of Nigeria, SWAN, Comrade Jude Opara, who hails from Umuowa among other dignitaries and soccer fans that include Chief Tony Ugorji, US based old star, Chief Patrick Okereafor and Eugene Okere (Dino)  from Umuowa and Ngozi Njoku formerly of First Bank FC, Lagos from Umuohiagu.
Highlight of the competition was the presentation of a new football to Star Lawrence Obikara, 65 years, from Umuohiagu the oldest player of the year.