Sports
Core Afrique Promotions set to restore the glory of pro boxing says Sola Ford
..As home coming bout holds today in Lagos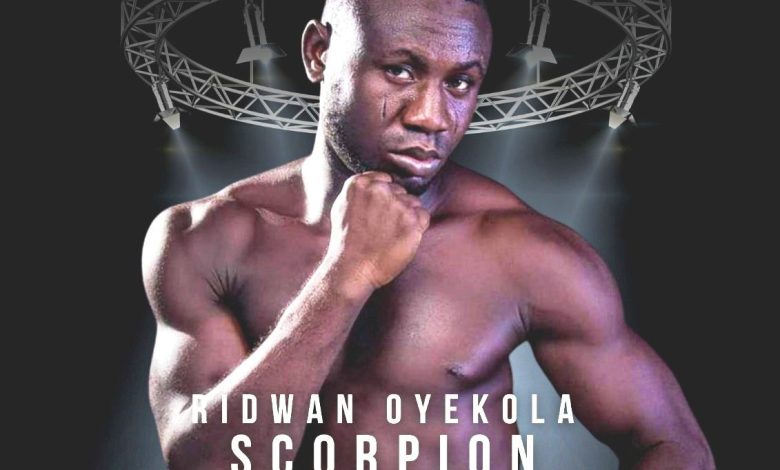 By Ifeanyi Eduzor
As boxers get ready to show their punching prowess in today's home coming bout slated for the Indoor Sports Hall of the National Stadium Surulere Lagos, Chief Executive Officer of Core Afrique Boxing Promotions, Ayodele Olusola A.K. Sola Ford whose company is putting together the fight says that his organisation is set to bring back the glory of professional boxing in the country.
He told newstap.com.ng that it's disheartening that not minding the exploits of great Nigerian boxers such as Dick Tiger Ihetu, Dele Jonathan, Joe Mensah, Obisia Nwankpa, Joe Lasisi, Bash Ali and many others, the country is now lacking behind in the pugilist game vowing that his company is out to change the narratives.
"What we at Core Afrique Boxing Promotions is trying to do is to bring back the glory of professional boxing in the country. It's on record that since the exploits of some great Nigerian fighters, the country has gone backwards in the sports and we want to rewrite that history.
" There is no denying the fact that football has overshadowed boxing in all ramifications and we're out to correct it and make the game take it's rightful position in the country.
" You're aware that boxing is a big business and as at today, the richest sports man in the world is a boxer by name Floyd Mayweather and we're trying to change the face of the sports because we have many talented boxers in this country who can rule the world in various weight categories", he sounded confidently.
On why he chose Lagos to host the home coming bout instead of his Ibadan base, he said he took the decision because of the enabling environment in Lagos which cannot be found in other states positing that Lagos is the Las Vegas of Nigerian boxing.
According to him, the home coming boxing show will witness about four to five debutants whom his organisation has been monitoring their career in the amateur ranks with an assurance that fans will have value for their money.
He noted that the main bout of the day involving Nigerian Ridwan Oyekola who just came back from Japan and Emmanuel Quartey of Ghana will be an explosive one as both fighters have been talking tough ahead of today's fight.
" I can assure you that the featherweight international challenge fight between Ridwan Oyekola and Emmanuel Quartey of Ghana will be explosive
"Ridwan is a crowd puller. He has been in Japan where he had six fights; winning four, drawing one and narrowly losing one to Japanese, Keisuke Matsumoto via unanimous decision. His fans have been coming from Oyo and Kwara States to give him support. It's going to be an interesting bout because both boxers are already talking tough promising to knock each other out and we hope to see quality fight.
" The fight is also important to Ridwan's career because after he lost his last fight in Japan, he actually dropped in world ranking and he's ready to use this fight and show the world that he's still a good boxer
He also announced that plans are on the pipeline to organise an International World Organisation title fight for Ridwan in December this year in Lagos even as he solicited for government and corporate Nigeria support to move the game forward.
" I must confess to you that we've not gotten any support from government or corporate organisations since we started investing in boxing. All monies spent are from my pocket and that's why I'm calling on government and corporate Nigeria to look into what we're doing and do the needful by supporting us.
Meanwhile, other fighters that will feature in the show are; Sunday Abudu and Toheeb Wasiu who will lock horns in the heavyweight category, while Adeyemi Adekanla will battle Seminu Olapade in the Light Welterweight bout with Oto 'JOE BOY' Joseph meeting Bartholomey Abuchi in the Ligh welterweight category respectively.
Other are the stylish Riliwan 'Baby Face' Babatunde fighting against TBA in a welterweight contest, as Ibrahim Taofeek and Stephen Agbor will clash in a welterweight bout.
Also, Lateef Azeez and Thomas Baba Yakubu will square up in featherweight challenge contest with Kabiru Towolawi facing Joe John in a cruiserweight challenge contest while there will be a female bout between Barakat Adebisi and Celina Agwu in a light heavyweight challenge contest.